Restoring the Health of Your Walls, Ceilings, and Exterior Surfaces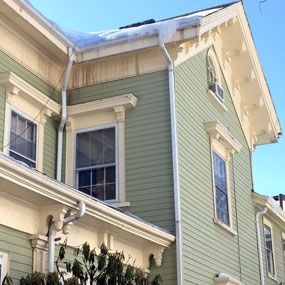 Tannin streaks under the eaves
Restoring the Health of Your Walls, Ceilings, and Exterior Surfaces
When ice dams form, either blocking or clogging your gutter system, run off water is forced to find an alternate route. This path can include running back inside your home, damaging interior ceilings and walls, or else dripping down the outside of your home. Either way, the water can leave a path of unsightly discoloration and destruction. The staining is the result of wood-curing tannins that leach into the seeping water.
While a good, strong power washing is usually all it takes to remove exterior streaks, primer and fresh paint are generally required to eliminate interior stains on ceilings and walls. In many instances, however, touch-up painting will suffice, saving you the cost of repainting an entire room. If more in-depth attention is required, we can repair stained and peeling surfaces, including plaster and drywall.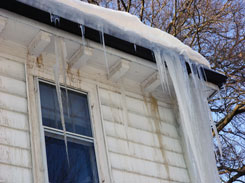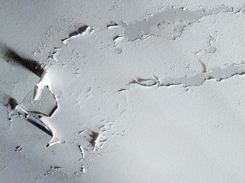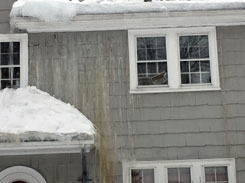 While Catchlight does not offer roof/gutter repair service, we are available to clear leaves and debris from gutters in the spring and fall. This important annual or bi-annual gutter maintenance helps insure that roof water flows through downspouts rather than along those destructive alternate paths.
If ice dams have left your ceilings, walls or clapboards damaged or stained, Catchlight can help!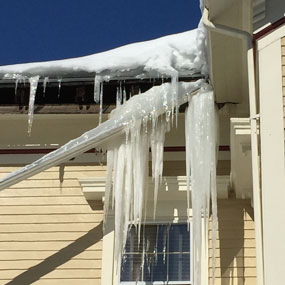 Winter 2015 was especially damaging!
We invite you to view our Photo Gallery

Catchlight is fully licensed and insured.