Quality Commercial Painting Services in Greater Boston
Expert Surface Preparation and Paint Application
This is the hallmark of quality that defines our commercial painting services. Whether your project is occupied or unoccupied, interior or exterior, you can expect professional painters, attention paid to every detail and an extraordinary level of service.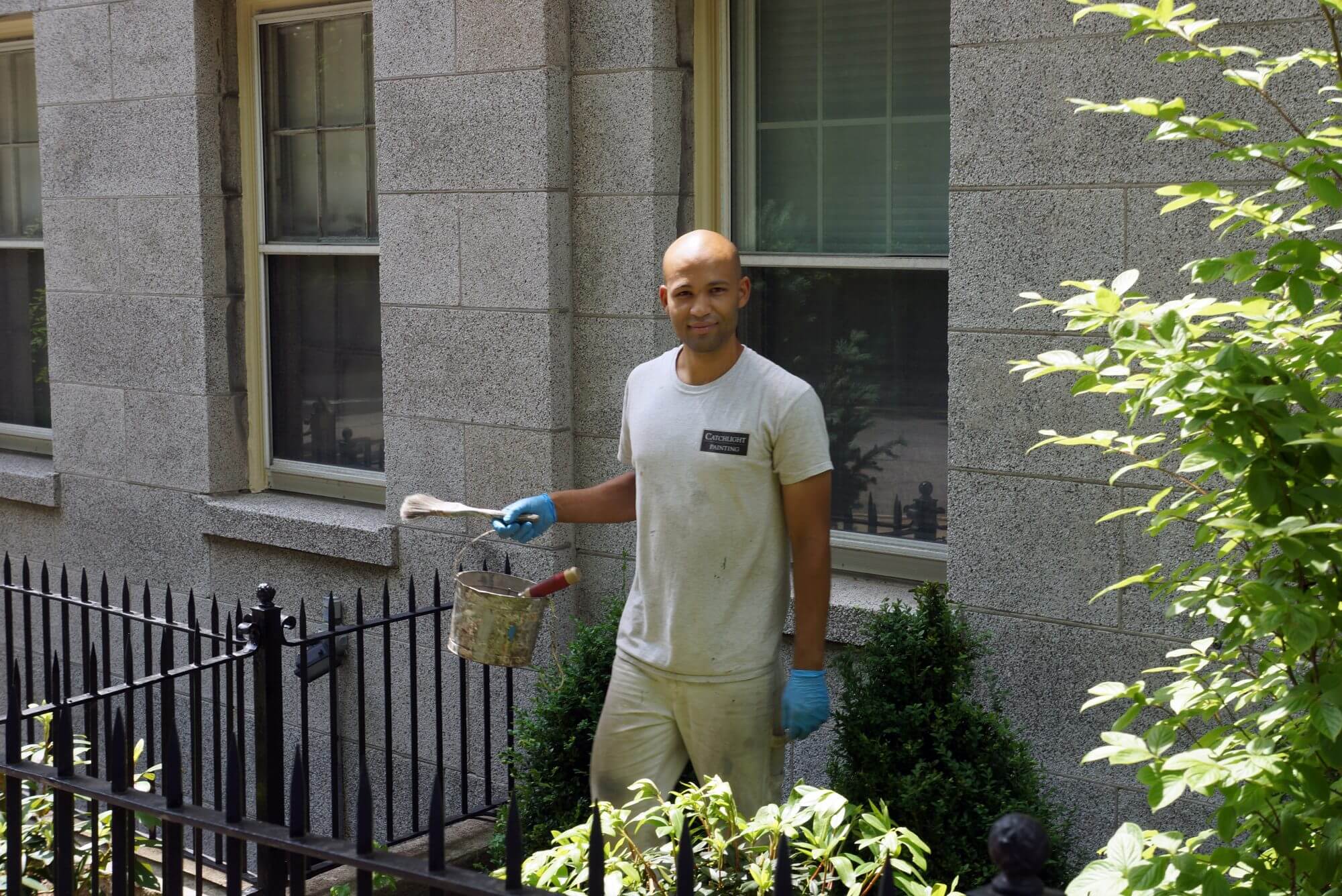 Painting a commercial building comes with unique challenges for the property owner: inconvenience to tenants/employees, workflow disruptions, noise and odor concerns.  Our flexible scheduling and robust back office support ensures a smooth and successful project while respecting your property and those who work in it.
You can be confident that our employees are screened with background checks and drug testing, and are trained to meet our exacting standards. Should you need additional services, we can connect you with many of Boston's most reputable carpenters, roofers, electricians, plumbers and hardscapers. And our work is guaranteed for 3 years!
Flexible scheduling
Tidy and safe work area
Professional Painters
Crew that is background checked and drug tested
3-year guarantee
Are You Looking For Commercial Painters in the Greater Boston Area?
Contact the experts at Catchlight Painting for a free estimate! All Catchlight work is guaranteed for three years, inside and out.
How Much Will My Project Cost?
We are very happy to provide budgeting referencing photographs from an online real estate listing. Further, we can typically price kitchen cabinetry if you provide a door and drawer count. If our budgets align, we can then arrange for a visit to your home to confirm pricing.
Catchlight Pricing And Value
It takes time, skill and experience to produce results that are beautiful and guaranteed to last.  We'll provide fair pricing for your project after meeting with you and listening carefully – our proposal will be detailed and our pricing transparent – and our pricing will also reflect our commitment to our employees, to run a legitimate company offering appropriate benefits, to attract and retain talented and successful painters.
Serving the Boston Area
Catchlight Painting adheres to all OSHA Safety regulations and serves Newton, Weston, Wellesley, Cambridge, Brookline, and the extended Boston Area.
Catchlight Painting is a
fully-licensed
, insured, and dependable
commercial painting contractor
and adheres to all OSHA and EPA lead-safe regulations. All work is warrantied for three years.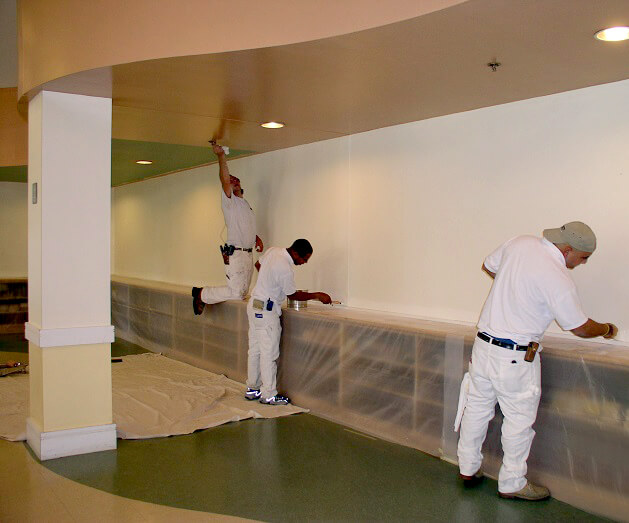 "We just used Catchlight Painting to paint some walls in our office with Idea Paint. Their quote was very reasonable and Scott was great with working with our office schedule to get the work done. Your painter Nick is so awesome! What a pleasure to work with! One of the walls had gotten damaged during the paint job, and Nick came by that same week to fix it. Thank you Scott and Nick for a job well done. Highly recommend and will definitely use again in the future!"
Phi Thi T., Lynn
"After careful thought we decided to paint a wall with Idea Paint (whiteboard paint) to have a place for our employees to brainstorm. Catchlight helped us from start to finish. They were not only so helpful, their pricing was reasonable, and we were able to schedule all of the specifics within a few weeks of the first consultation. Nick was so accommodating and really made this project go smoothly. We were very pleased with the work done here at our offices in Newton."
Liz Bozzi, Newton
"Carlos and Marcos went "above and beyond". . . how could you improve your service – are you kidding?"
Nina N., Brookline
"I just want to let you know what a wonderful job you and your crew did on this house. I think it looks beautiful. Ther service you provided was fantastic and the quality of the workmanship was outstanding. . ."
Stephen B., Brookline
"I have come to rely on Catchlight knowing the finished work will be GREAT and the painting crew exceptionally pleasant"
Sarah M., Needham