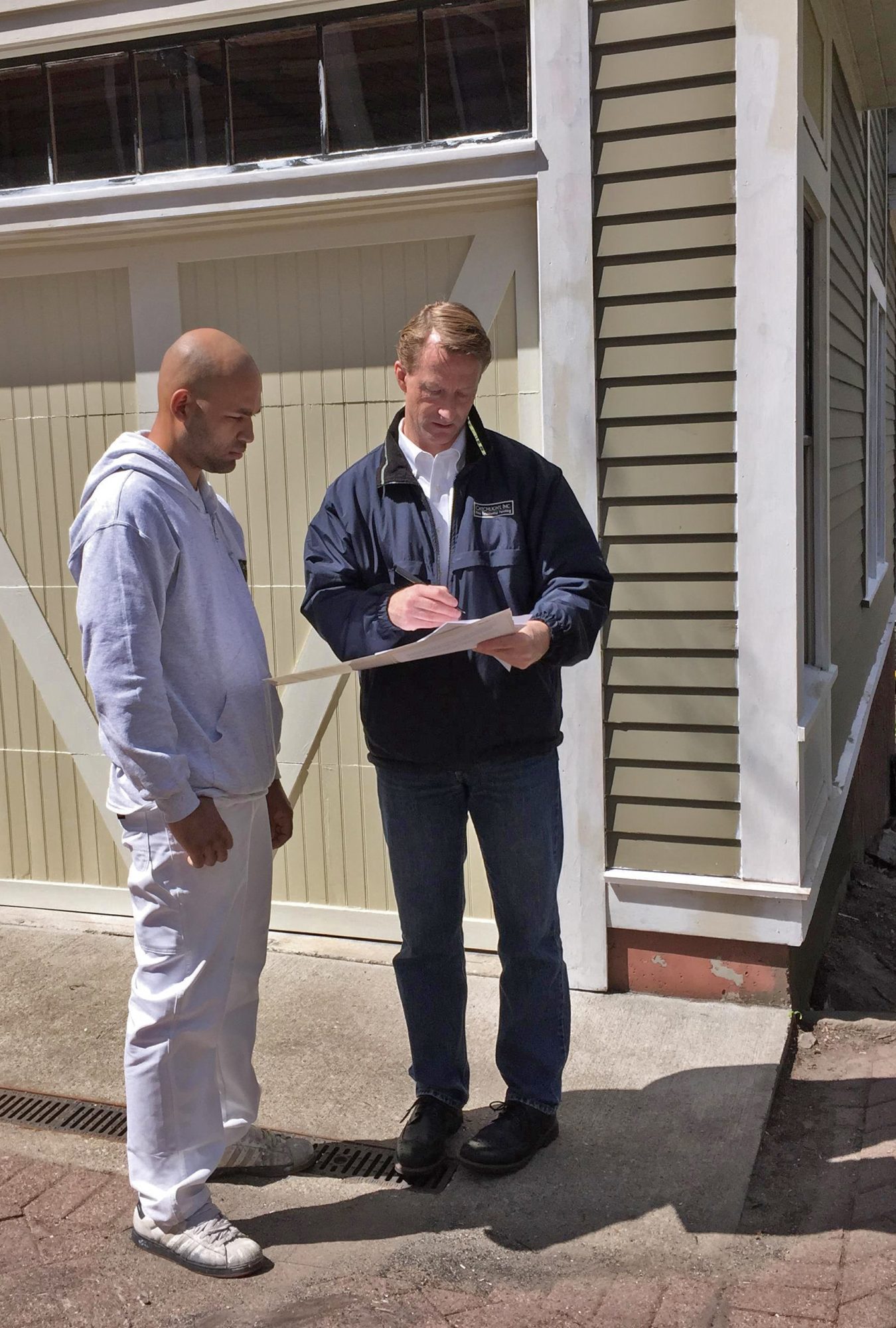 How do I tell the difference between the estimates I receive?
Apples to apples…. it's the best way to compare. Be clear about your goals for the project, the anticipated scope of work, and any concerns that you have, making sure the language is consistent across all painters' estimates. Ask to see the labor apportioned to prep and painting, and clean up – a good estimate should clearly outline them all. The hours, billable rate and scope of work you see in the estimate should then match the production document that informs the painters exactly how they will paint your house when they arrive. Be wary of anyone offering 'discount if you sign right now.'  You should be given time to assess, compare, and carefully choose the right company for your project without being subject to hardball sales tactics!
How do I know my paint job will last?
Great question! Unfortunately, you don't, unless you hire a company with a proven track record of working successfully in your community and one that offers a warranty it has proven it will honor. A written warranty should include labor and materials for at least 3 years; anything less can't be taken seriously as even a poor quality paint job may last a couple of years. And of course, perform your due diligence – reference checks, Google reviews, Yelp reviews, etc.
Who shows up to perform the work?
Ideally, a trained, experienced and courteous crew of professional painters who are covered by the company's liability and workers compensation insurance; employees who have been drug tested and background checked to ensure their honesty, integrity and work ethic. You should expect to see painters in company uniforms and arriving in company vehicles. If you see otherwise, the painting company may be hiring casual labor from the local paint store or Home Depot. Or your project may have been sold to a subcontractor, another painting company which will produce your project for a percentage of the estimate you have agreed to pay the original company. The downsides of this are obvious; you have no idea who is working on your project, their experience or their bona fides. If this happens, stop the project and contact the person you originally met with to clarify the terms of your estimate.
Why can't I get oil paint anymore?
Federal clean air regulations have all but eliminated the use of oil-based paint on residential projects as the solvents cause atmospheric ozone, or smog, to form. In the old days, oil was the go-to paint, but starting 30 years ago, coating manufacturers anticipated the need for a 'cleaner' paint and invested significantly in the development of water-based products that match or outperform oil-based paints. There is no need to use oil-based paint today; it is a relic of past generations and our planet and our industry are better for it.
How long will my project take?
A reputable company will stipulate a firm start and end date in your contract, telling you exactly how long you can expect your project to take, weather depending. It's simple math really; divide the labor hours by the number of painters and then by 8-hour days — that's how long your project will take. Reasons projects take longer include a disorganized company, one that has over promised and is under delivering, or one that is cash starved and is chasing deposits or commencement payments.
How much will my interior painting project cost?
Customers frequently call requesting over the phone pricing. Truth is, house painting is custom work, so it's difficult to estimate cost prior to viewing the space and discussing your objectives. Are there significant holes and cracks in need of repair? What is the condition of the ceiling and trim? Are there windows, built-in cabinets, radiators and closets to paint or paint around? Is lead paint a factor? Will the new color be significantly darker or lighter than the existing color? Is your goal to freshen or thoroughly restore the space? Knowing answers to such questions does make a rough estimate possible by phone, but nothing takes the place of meeting with a Catchlight estimator – free of charge.
Does your paint crew speak English, and are they professional painters?
Yes, all our employees must speak English, must be professional full-time painters, and all are employees of Catchlight Painting, not subcontractors or casual laborers. Further, we run background checks and drug test all our employees, for your peace of mind, and ours. And, every Catchlight employee shows up in a company uniform, every time.
Are there paint manufacturers you prefer?
Catchlight recommends paints that are made by the following companies:
Are there other design and home improvement professionals you recommend?
Designers
If you are interested in working with an interior design and color expert, we are pleased to recommend the services of these accomplished and experienced professionals:
General Contractors
For clients looking to remodel or renovate an existing home, we are pleased to introduce:
Preservation
We have an extensive library related to paint and restoration, but also use these sites as a resource: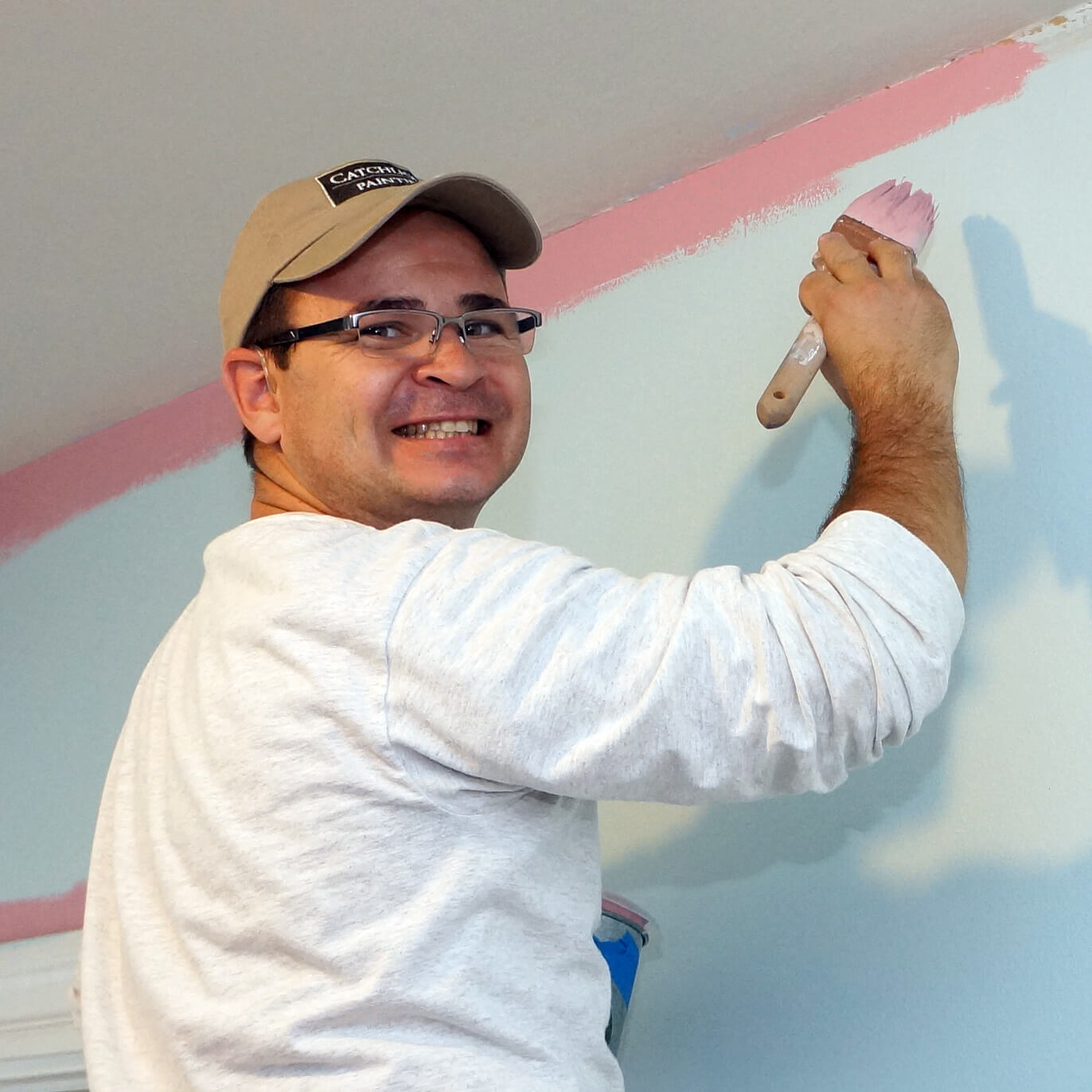 Still Have Questions? Get in Touch Today!
Overall Rating:
★★★★★

Based on 55 Reviews
"Leon and Kate were wonderful. . . your business is very well run and it was a delight to have your company help us with this project."
Carlos and Marcos went "above and beyond". . . how could you improve your service – are you kidding?"
Brian was able to answer every painting-related question. He is a true professional."