Historic Home Restoration and Painting in Greater Boston
Artfully Preserving Beauty and Character
Historic and antique homes speak of proportion, scale and form. At Catchlight, we specialize in historic home restoration and painting that restores the original, inherent character and beauty in these important pieces of New England history.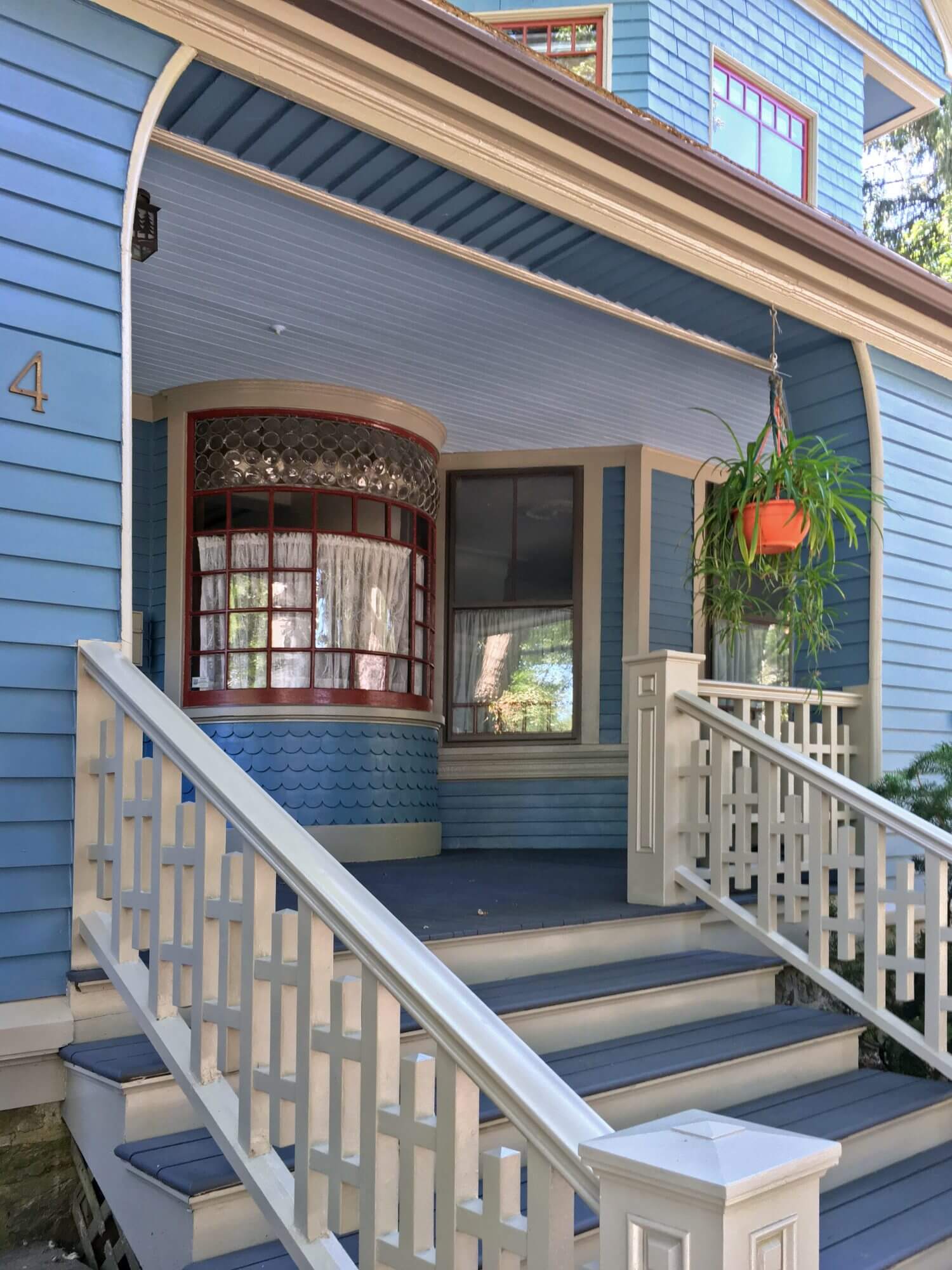 We don't just paint surfaces; we care for and restore them. From lathe, horsehair plaster and calcimine ceilings, to ship lap clapboards and scalloped shingles, the interior and exterior surfaces of historic homes have a distinct composition and coating history. Our understanding of New England's rich architectural history, of historic building materials and of paint failure informs the preparation we carry out along with the type of appropriate materials we used to repair and restore historic homes. From plaster buttons to paint stripping and to rotted wood repair using epoxy consolidants and fillers, our home painters are trained problem solvers.
Older Paint
A common issue with older interiors is the brittleness of the paint. Since it is prone to easy chipping, we use a variety of lead-safe methods to remove delaminating layers. On natural finishes, especially handrails and newel post caps, often a thorough cleaning with very fine steel wool is all that is needed.
Plaster Restoration
As plaster ages, the keys, or areas of adhesion to the lath, tend to break causing it to pull away. This results in cracked and sagging plaster. Simply filling or patching these cracks is only a temporary fix; with time the cracks will reappear. When appropriate we install plaster buttons to secure the plaster before excavating cracks and repairing them properly.
Window Repair
We love original windows! We are capable of repairing broken glass, replacing missing putty, and sourcing antique glass to maintain the historic integrity of your windows. We can replace frayed or missing sash cords as well.
Catchlight is a proud recipient of the 2016 PDCA PIPP Award for Residential Exterior Restoration.
Are You Looking For Historic House Painters and Restoration in the Greater Boston Area?
Contact the experts at Catchlight Painting for a free estimate! All Catchlight work is guaranteed for three years, inside and out.
Our Historic Home Restoration & Painting Portfolio
What is the difference between "painting" and "historic restoration?"
Historic homes demand a level of expertise from a painter that far exceeds the basic application skills required for 'new' house painting. For example, understanding how paint ages and becomes impermeable and brittle paint, how this results in alligatoring then peeling; knowing the risks of disturbing lead-based paint; awareness of the compatibility issues of mixing oil-based and water-based paints – the painter of the historic house requires mastery of many skills and more importantly, a painter who is a curious, patient and observant student of our craft.
How is my home protected from lead and other contaminants?
Our work process employs best practices regarding safety – the safety of both your family and our crew. We follow all OSHA and EPA RRP Lead-Safe requirements, and "work clean." This means protecting furniture, flooring, and adjacent surfaces while managing dirt and dust spread using HEPA-filtered vacuums and negative air machines.
Are oil-based paints better for older homes?
In the old days, oil was the go-to paint, but starting 30 years ago, coating manufacturers anticipated the need for a 'cleaner air' paint and invested significantly in the development of water-based products that today easily match or outperform oil-based paints. There is no need to use oil-based paint today except in unique applications.
Catchlight is fully licensed and insured. All work is warrantied for three years.
"Because I work at home, I share space with the craftsmen who help us care for our 1863 Victorian, not always something I look forward to. Nigel's guys were personable, respectful of my time and space, do their work beautifully (and quietly!), clean up thoroughly, and leave us with results that make us smile. Nigel's pricing is not the lowest. However, in our judgment, the results are worth what we paid. We have found our painters for this old house."
Robbie B., Cambridge
"Catchlight provides a level of service and attention to detail that is exceedingly rare. Catchlight delivers excellence, quality, and true service. They have genuinely nice, well qualified painters who are a pleasure to have around.
Owner Nigel Costolloe genuinely cares about his crews and his customers. He expertly navigates client choices and decisions. He manages his painters' work schedule to his customers' convenience and he pays attention to his crews to ensure his crews do what is expected, when it is expected, thus ensuring his clients are completely satisfied. "
Virginia W., Lincoln
"The end product is amazing! Eraldo and Eduardo's attention to detail definitely exceeded my expectations. Both did a fine job from beginning to end, including immaculate clean-up. Eduardo was here every day exactly when he said he would be. He worked hard, was diligent and pleasant. I will certainly call Catchlight again for painting and will recommend you as well."
Alida C.K., Dover
"Carlos and Marcos went "above and beyond". . . how could you improve your service – are you kidding?"
Nina N., Brookline
"We hired Catchlight to paint the exterior of our Mansard Victorian as well as replace a lot of the old carpentry on the home. We got estimates from several other painting companies and knew that Catchlight was the best outfit to paint our home. The prep work they did on the house was phenomenal and the carpenters restored many of the original details. The resulting paint job is beautiful. "
Stephen B., Brookline