Homeowners take a leap of faith when hiring an interior painting contractor. What do I know about the painters in my home? Will I be able to communicate with them? Do I have to stay home all day to watch them? Will they deliver on what they have promised?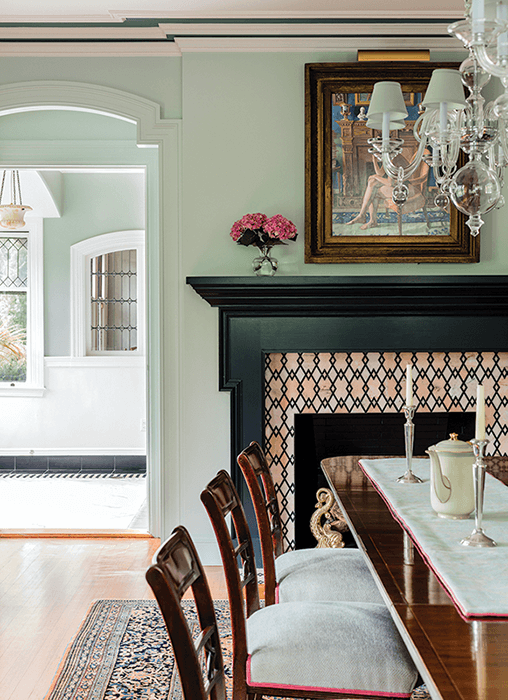 Here's our promise – you can expect a positive experience delivered by a trained and knowledgeable crew who are courteous, friendly and efficient. You'll find clear communication, starting with our office staff and estimators to your project foreman, a work area kept tidy and clean at the end of each day, and our guarantee you'll be delighted with the results.
For more about our hiring practices, please read more about our crew.
Historic and contemporary homes, including new construction
Kitchen projects, including cabinetry refinishing
Thorough surface preparation tailored to the age and specific characteristics of your home
Excellent dust control using HEPA filtered equipment
Skillful treatment of walls, ceilings, trim, wainscoting, moldings and built-ins
Careful paint application by brush, roller and airless sprayer
Wood staining and refinishing
Plaster and drywall repair
Window & sash cord repair, including glass replacement and cleaning
Light carpentry and repairs
Considerate and Respectful
We work efficiently and carefully in furnished spaces, including homes where children and pets are present. As employers, we prioritize attitude over skill – would we want this prospective Catchlight painter in our own home? If we can't answer yes, we won't hire them. You simply will not find a more courteous or polite team of painters.
How Much Will My Interior Painting Project Cost?
We are very happy to provide budgeting referencing photographs from an online real estate listing. Further, we can typically price kitchen cabinetry if you provide a door and drawer count. If our budgets align, we can then arrange for a visit to your home to confirm pricing.
Pricing And Value
It takes time, skill and experience to produce results that are beautiful and guaranteed to last.  We'll provide fair pricing for your project after meeting with you and listening carefully – our proposal will be detailed and our pricing transparent – and our pricing will also reflect our commitment to our employees, to run a legitimate company offering appropriate benefits, to attract and retain talented and successful painters.
Serving the Greater Boston Area
We serve homeowners in the Greater Boston Area including Newton, Weston, Wellesley, Cambridge, Brookline, and throughout New England.
Catchlight is fully licensed and insured. All work is warrantied for three years.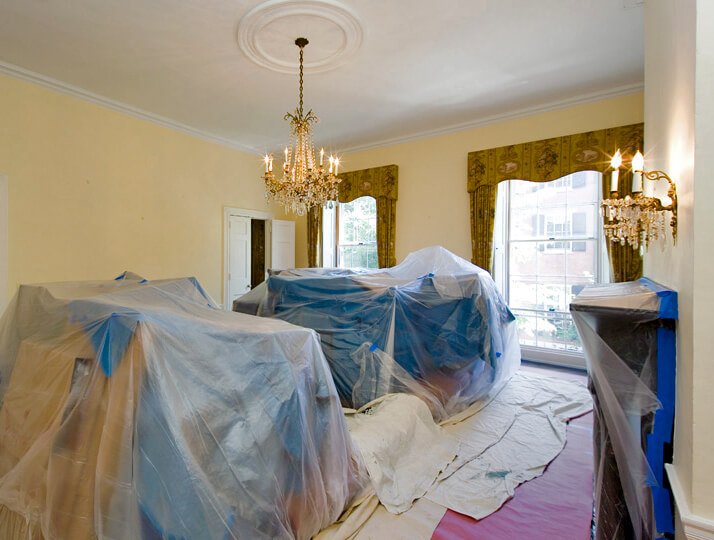 How To Prepare For Interior Painting
"What a great find! Catchlight just painted a number of rooms in our home and some required carpentry and repair. The team was very professional and the quality of the work was outstanding. We have worked with a number of painters and contractors over the years and this company is at the top of the list."
Anne S., Chestnut Hill
"This crew is awesome. True professionals and great work from start to finish. Couldn't be happier and would not hesitate to recommend to anyone. If I could give 6 stars I would."
Caroline C., Quincy
"Quality work, exceptional service and professionalism. Meticulous results, courteous and pleasant painters and thoughtful, organized management. A real pleasure to work with this company. They've participated in multiple projects at our home over a 3 year period and have always delivered consistent results and excellent service dependably. Highly recommend."
Yael K., Boston
"Our 65+ year old home has recently been painted on the inside and painted and RESTORED on the outside. From our first meetings with Nigel until completion, the process was flawless and totally delightful. Nigel and his employees were not just efficient and skilled, but polite, considerate, and always gentlemen. Were were constantly kept apprised of the status of the projects. All of our questions were answered, promptly, thoroughly and intelligently. The final work products were perfect and came in on budget. Also, very important to us, it was a comfort that Nigel is so knowledgeable about the science of painting, environmental matters, and all state and federal regulations. Our house looks proud once again. The quality of Catchlight's work and manner is beyond reproach. We recommend them highly and without hesitation."
Howard L., Newton
"The quality of work performed by Catchlight is beyond measure and their attention to detail is impeccable. This is a company that lives up to their promises without exception.
I have used Catchlight on two separate occasions over the past three years to perform interior painting services. These services included patching walls after the premise was rewired by an electrician, repairing peeling paint on ceilings, cracks in walls, etc. I was amazed to see the results! Everything was like new! You wouldn't even know that any damage existed beforehand.
Catchlight is competitively priced and you will absolutely get what you pay for!!! They are honest, and reputable with exceptional quality of craftsmanship delivered in the results."
Stephen H., Brookline