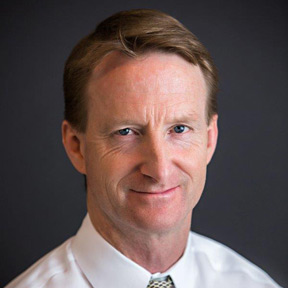 Nigel Costolloe, Owner & Estimator
Nigel Costolloe is both the owner of Catchlight Painting and one of our estimators. Having trained as an apprentice painter in California, Nigel continues to study the evolving science of coating adhesion and failure. He is active regionally and nationally in the Painting and Decorating Contractors of America (PDCA) as a leader, speaker and mentor. He has roots in Australia and England, adores being a parent, and ends most days with a CrossFit workout.
"We really appreciated Nigel's explanation of the process and his overall presentation"
Dean J., Cambridge
"I really am impressed. I have thoroughly enjoyed working with Nigel, Deborah and Carlos. The workmanship is excellent; the price is very reasonable"
Joyce C., Brookline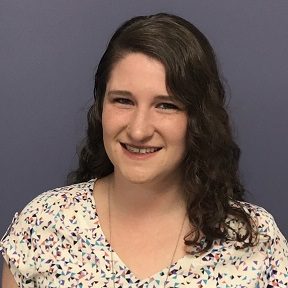 Jessica Sargent, Production Coordinator
Jessica handles the day-to-day business operations of Catchlight, taking care of scheduling for both the customers and our crew, HR, stock ordering and administrative procedures. Chances are, if you call our office, Jessica will be the one to help you! When not in the office, Jessica enjoys traveling to new places, vacationing in the Caribbean, spending time with family and friends, or working on crafts and DIY projects at home.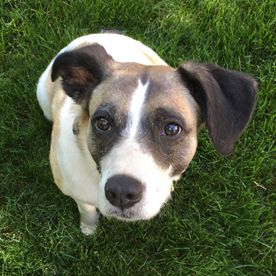 Huey, Office Dog
It's Huey's job to remind us all to stop and smell the fire hydrants! He is determined, and passionate about this responsibility.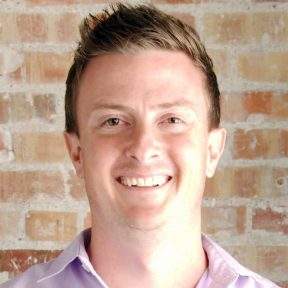 Brian Jensen
At a time when countless brokerage sites – such as Angie's, Thumbtack, Home Advisor, Certapro etc – charge service providers exorbitant fees for the privilege of being featured, Brian helps Catchlight maintain and increase our online visibility.  We're old-school in our preference to bypass middleman overhead!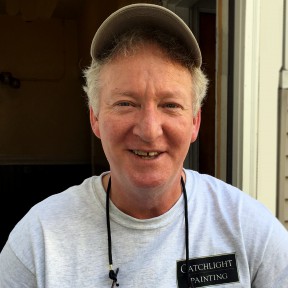 Doug Richards, Foreman
Doug ran his own company before deciding he'd rather paint than manage a business. He joined the Catchlight team in 2012. Doug has an impressive breadth of skills and a delightful twinkle in his eye.
"We were very happy with Doug's work across all the different jobs he had to do including patching, plaster, staining, painting, etc. He was very meticulous which is always a pleasant surprise"
Jules K., Newton
"If the need arises, we would like to hire your company again and have Doug do the work!"
Eliza N., Stoughton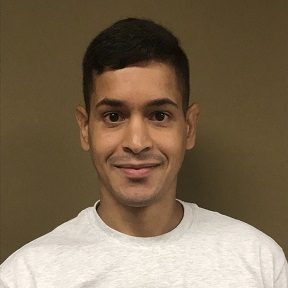 Xavier Medina, Foreman
Xavier joined us in 2016 and was promoted to Lead Painter in mid-2017. He brings to Catchlight 7 years of painting experience. Xavier may come off as quiet, but his work speaks volumes. He grew up in Bronx, NY, and when not working, Xavier enjoys spending time with his wife as well as hiking, fishing, and sightseeing.
"Xavier, Doug and Alex did a great and thorough job on site. They pay attention to detail and ask the right questions. They were a real pleasure to work with. I highly recommend them."
E.S., Newton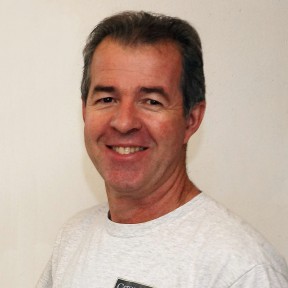 Eraldo Scarpatto, Foreman
Eraldo is undaunted by even the most complex challenge. With Catchlight since 2000, Eraldo is the go-to foreman for any project requiring a clever solution or the use of a lift. "I don't like to do things halfway. Customers appreciate a job done well, and this is how I need to work." Eraldo enjoys spending time with his wife and son and is an amateur photographer.
"Eraldo is the ideal foreman. Very patient with customers. Has a "good eye" helpful with the color selection process" Carolyn S., Sudbury
"We had a complicated project and Eraldo was excellent, as always. Careful, communicative, thoroughly professional and on time"
Steve M., Concord
"I've had 9 different groups working on my property since April – almost non-stop. At one point, I was ready to walk away and turn the place over to them. With Eraldo and Eduardo, I love being at home. They're such hard workers, so kind, so sweet, so fun, so caring, so helpful, and so decent. I hope you know what you have, Nigel, and treat them very, very well. Employees like that are a gift. Not sure if I had any in my entire career. Thanks for sending them to me. I'm almost at a point of making up work for them to do."
Annette J., West Roxbury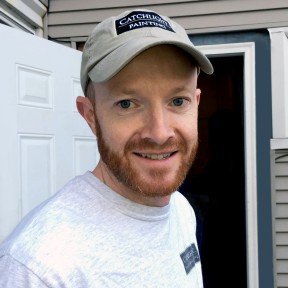 Scott Walsh, Foreman
Scott's forte is exacting interior work at pristine locations such as The Four Seasons and Battery Waterfront Boston. Scott is especially detail-oriented, a perfectionist in the best sense, and whisper-quiet. Except when checking in, customers barely know Scott's present. "I love the art of painting and the technique involved in painting detailed work, brush work especially." When not painting, Scott plays golf, travels with his wife, and visits historic places such as Sturbridge Village. He enjoys art history and art museums as well.
"Scott was wonderful- very helpful and pleasant to be around. The painting is great!" Eve S.
"Scott and Doug were perfect! Their work was clean, quiet, clear and looks great!"
Barbara S., Brookline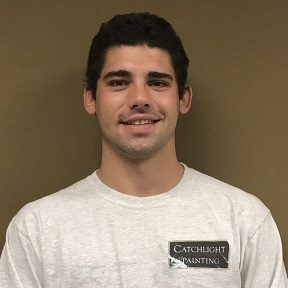 Jake McLaughlin, Foreman
Jake is our newest Foreman. He joined the Catchlight team in 2017 with three years of painting experience behind him and has grown tremendously since. He is always willing to learn and grow his knowledge of the trade, and is also participating in the estimation process. While he's not painting, Jake enjoys fishing and sports.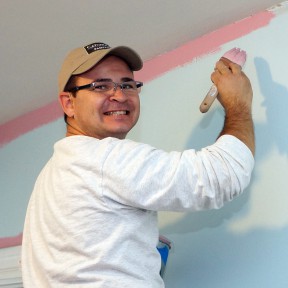 C. Alex Goes, Lead Painter
Alex joined Catchlight in 2008 as Carlos' right-hand man – and son-in-law. Not only is Alex a careful painter, he's a whiz with a vacuum inside and out: "I like to clean!!" When not at work or with his wife and two young sons, Alex enjoys playing basketball and soccer, or drums and the guitar at church.
"Alex in particular was very thoughtful and made sure we could use our back porch each evening. The house has never looked better. Cleanup each day was meticulous"
Bob S., Brookline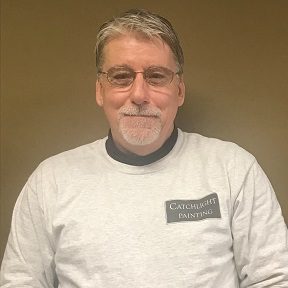 Chris DuPont, Lead Painter
Chris joined the Catchlight crew in late 2017 and brings with him 30 years of painting experience. Chris always puts the customers needs before his own and his work shows his "above and beyond" nature. When not at work, Chris enjoys cooking, spending time outdoors, and visiting the beach.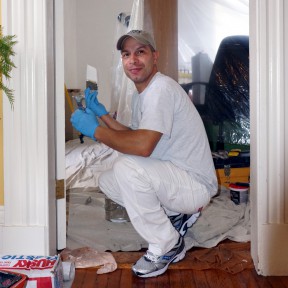 Wanderson Antonio, Painter
Wanderson is as steady, efficient and dependable as an Eveready battery. He has been with Catchlight since 2007 and enjoys working as part of a crew. His preference is interior painting which requires a different skill set than exterior work. Beyond spending time with his wife and daughter, Wanderson enjoys watching Brazilian soccer and listening to music.
"Catchlight's painting services are leaps and bounds ahead of other painters we've used. I notice a real jump in the quality and finished product. I wish we had more rooms that needed painting!"
Maggie P., Brookline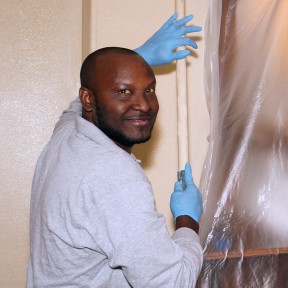 Carlos Suazo, Painter
Carlos joined Catchlight in 2014 and is a very valuable member of our team. He is Catchlight's gentle giant, and doesn't flinch at climbing high ladders to paint roof trim. He enjoys playing soccer and providing DJ services at festive events.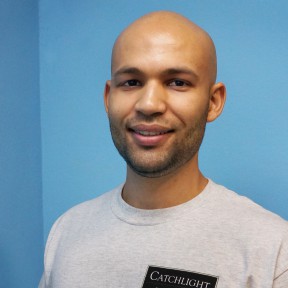 Ramilo Nogueira, Painter
Ramilo joined Catchlight in 2015 with nine years prior experience. His work is precise and versatile. Ramilo enjoys traveling and fishing in his spare time, and spending time with his family and friends.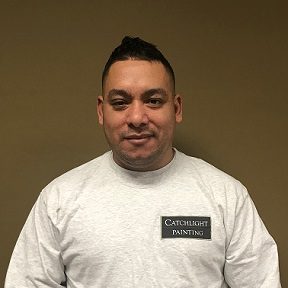 Carlos Romero, Painter
Carlos joined our team in early 2018 and has proven himself as an extremely valuable member of our crew already. Carlos is focused and always willing to help out or take on extra workload. When not working, Carlos enjoys spending time with his family and going to church.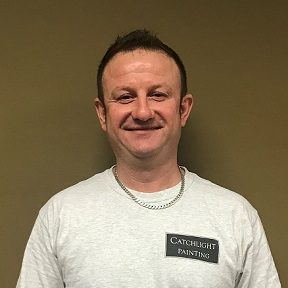 Altin Gerdhuqi, Painter
Altin began his career at Catchlight in early 2018, bringing with him years of experience. Both our staff and customers immediately recognized how friendly and helpful he is. Altin is constantly ready for whatever projects come his way. When not working, Altin enjoys spending time with his family.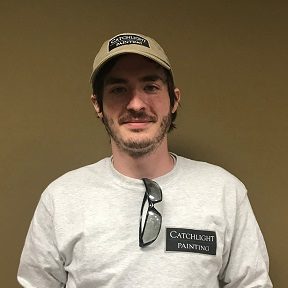 Sean Cadley, Painter
Sean is a new member of the Catchlight team, joining us in April of 2018. He came to Catchlight with years of experience painting in New York, and now is able to demonstrate his skill on our team. In his free time, Sean plays the drums, likes to spend time with his fiancée and dog, and enjoys hiking and collecting comics.
Catchlight estimates are provided free of charge.
All Catchlight work is guaranteed for three years, inside and out.