Your Weston MA Interior House Painters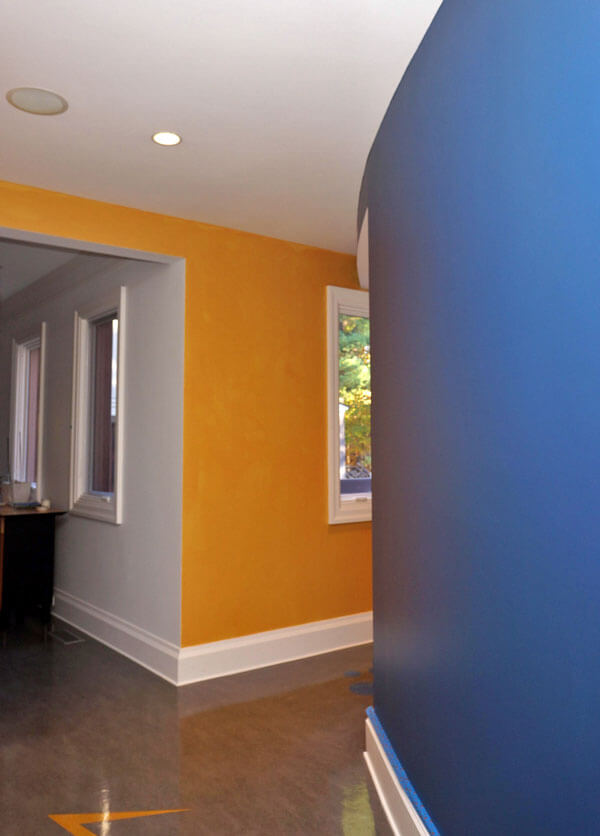 Expert Painters Proudly Serving Weston
Your Weston home isn't just the place where you sleep, it's a historic treasure. It holds the stories of generations before you and will likely nurture families for many generations.  As the current steward of the property, you'll want to take great care to preserve your home's history and inherent beauty.
For more than 20 years Catchlight Painting has had the privilege of painting the interiors of some of the most beautiful homes throughout the Weston, MA community.  Experts in painting the type of architecture found throughout Weston, both historic and contemporary, the professional interior painters at Catchlight Painting bring years of training and experience to your home.
Our hope is to surprise and delight you with a level of expertise and service that goes beyond the average Weston house painter. Our office staff is responsive, our estimates are clear and comprehensive, our project foremen and painting crew will clean their work area at the end of each day, and the results will be beyond your expectation. You'll find our painters a pleasure to have in your Weston home.
We provide a wide range of interior and exterior painting services throughout Weston.
Historic restoration
Kitchen & bathroom cabinet refinishing
Dust control through HEPA filtered equipment
Mold remediation
Paint application by brush, roller and airless sprayer
Plaster and drywall repair
Window & sash cord repair
Lead Paint Experts
Some homes built between 1978 may have lead paint remaining on the walls. If the paint is chipping or dust is created from sanding, it can be dangerous to you, your family, and your pets. Catchlight's interior painters are certified in lead paint remediation. Our crew is fully licensed and compliant with EPA regulations and use top-of-the-line equipment, HEPA filtered sanders, vacuums, and negative air machines.
We Love Weston!
A few reasons why:
The population of Weston is just over 12,000, there are 9 public schools which are consistently ranked by several resources as among the highest in the state.
com gives Weston an A+ rating considering factors such as: public schools, crime & safety, housing, nightlife, good for families and diversity.
The town website states that Weston's Conservation Commission owns and maintains 2,000 acres of protected land with over 100 miles of trails that are open to the public.
According to the Weston's Wikipedia page, in 2019 Bloomberg ranked Weston as the 11th wealthiest zip code in the country and the and #1 in Massachusetts.
Two historic commissions are in charge of preserving Weston's rich history, Weston Historical Commission and Weston Historical Society.
Weston has 15 listings in the National Register of Historic Places
Looking for an interior painter for your Weston home? Please call us today!
Contact the painting experts at Catchlight Painting for a free estimate! All Catchlight work is guaranteed for three years, inside and out.
From Our Weston Customers:
★★★★★

Based on 33 Reviews
"Nigel and the team at Catchlight have always been a pleasure to work with. Their work is of the highest quality and their team members easy to work with. I would recommend Catchlight to anyone looking for a great partner in the care of their property. "