Performing at your best can only happen if you have the right tools. In the photo below, taken in Boston's Back Bay this past late summer, I stopped to chat with the employees of a large commercial painting company that does a lot of work around Boston.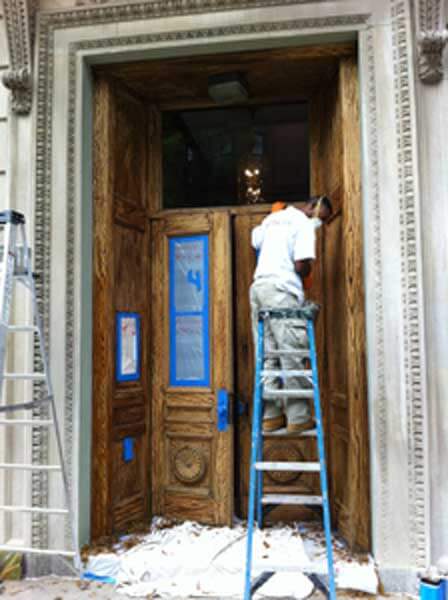 The men were working with 5F5, a highly toxic and carcinogenic paint stripper. I asked about their personal protective equipment – safety goggles, gloves, respirators – "they're in the van" I was told. Long sleeve shirts for protection against burns? "Too hot", they replied. "How did you scrape the ceiling", I asked? "Stand on top of the ladder", they said. "This step"? I ask, pointing to the two top steps, both labeled 'not a step'. "Yes", they replied, "we can reach from there".
I tip my hat to the men, both of whom didn't stop working while we talked. Creative, innovative, solution-oriented, they didn't allow inadequate tools to prevent them from their work. I'd like to slap the company owner though – I count at least 5 substantial OSHA violations, from the lack of appropriate personal protection to undersized ladders to the unsecured front door that the building's tenants continued to use during the work, the door opening outward and bumping into the work ladders.
As business owners, we assume risk for our employees; our profit and success comes from their successful completion of a project, within or under budget, and without injury. OSHA doesn't recognize an unsafe employee, only unsafe employers; I've heard smart people who should know better argue that this is unfair and smacks of big brother regulatory excess. Nonsense, I reply. If we train our employees to work safely, we only increase their productivity when eliminating or decreasing as much as possible, their risk of personal injury.
In the case of the men described above, a simple safety meeting before the project started would have identified the obvious risks, with simple and effective steps available to mitigate those risks and guarantee a successful project. We are a Boston painting company that provides premier residential interior and exterior painting services. Call us today to discuss your project.