This January, we had the pleasure of donating our time, paint and materials, and all painting services to the Brookline Teen Center (BTC). Founded in 2013, the mission of the Brookline Teen Center is: "to provide a platform where all teens can explore, create, and discover who they are. Through responsive programming, we will prepare teens to safely navigate adolescence in a nurturing and joyful environment."
Housed in a what was once an auto-body garage, the BTC was transformed into a home away from home for the youth of Brookline. It is a bustling hub of activity where teens explore new hobbies, utilize their creativity, study, and spend time with their peers in a safe environment.
We coordinated this project with Alicia Adamson, the very dedicated Executive Director at the BTC. Alicia's goal was to spice up the energy of the center, by using a palate of vibrant, youthful paint colors.
Here is the list of the colors chosen:
Benjamin Moore Gray Owl 2137-60
Benjamin Moore Flamenco CSP-1195
Benjamin Moore Avalon Teal CSP-645
Benjamin Moore Hidden Sapphire CSP-690
Benjamin Moore Townsend Harbor Brown- HC-64
Benjamin Moore Hannah Banana CSP-955
Benjamin Moore Cinco De Mayo 1286
We decided on Gray Owl for an all over hue that is fresh and clean, and Alicia and her team chose the perfect pops of color for the accent walls.
Posted below are some of our favorite pics shot during our painting process.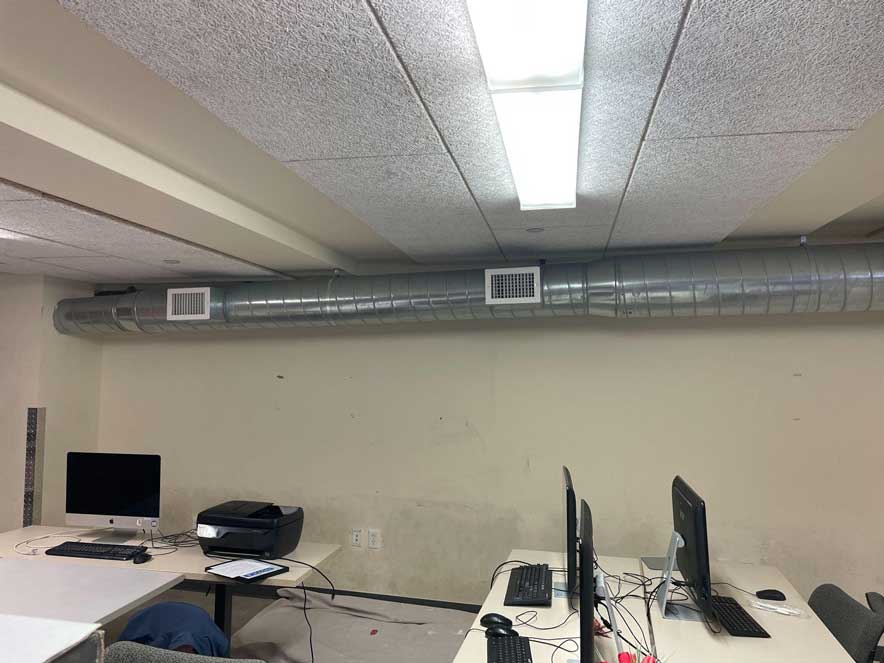 A before shot of the computer room.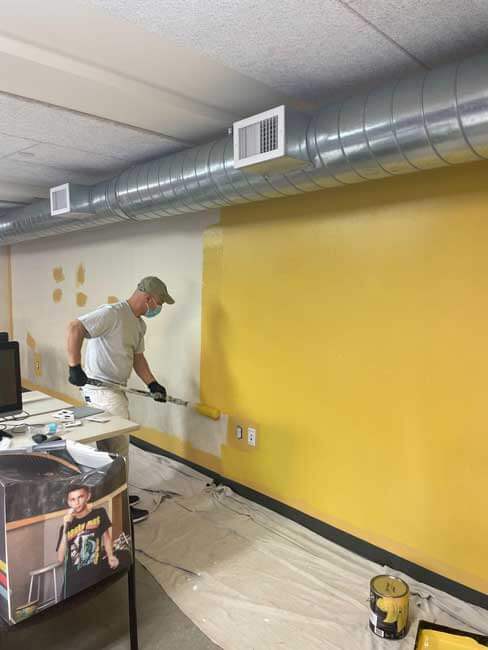 The computer room receiving a fresh coat of Hannah Banana!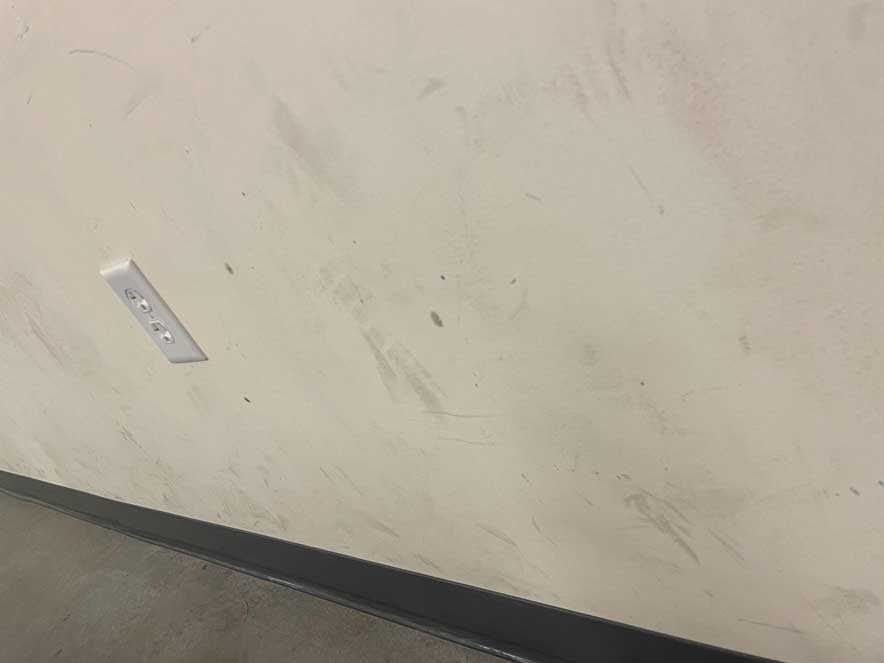 A close up of the scuffing in the conference room.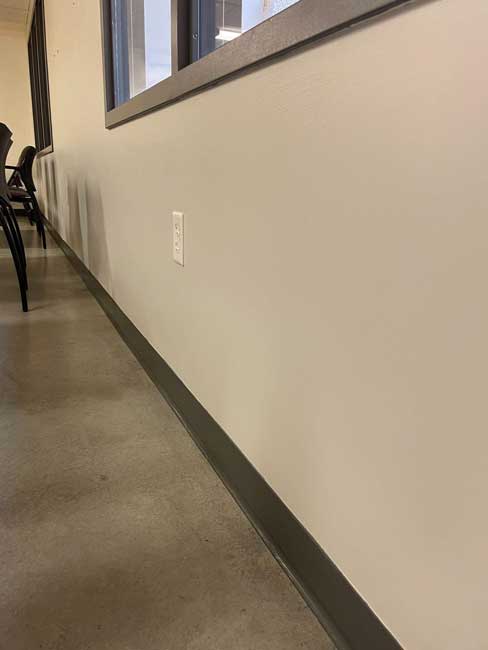 The conference room, scuff free, after a coat of Gray Owl!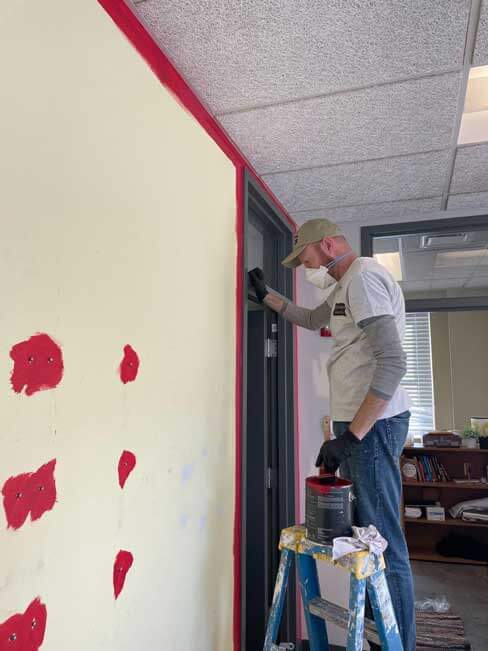 While the crew upstairs worked on the computer room and conference room, our crew downstairs transformed the office spaces.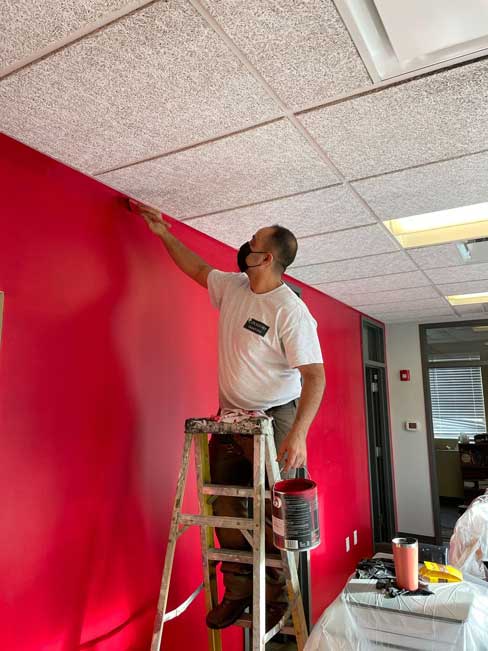 Now, a final shot of the main office space in Flamenco. Flamenco is such a fun choice for spicing up the previously dull admin area.
We had a great time working with Alicia and the Brookline Teen Center this year; we hope to return soon! Catchlight Painting is always on the hunt for nonprofits that need a little extra love. If you have nominations for our future charity project in 2023, please email info@catchlightpainting.com. If you would like to see some of our other Brookline painting community projects, visit our community page.