A Conversation With Alex Steinberg
President of JBS Home Inspections
In this edition of Catchlight's Community Spotlight, we are proud to feature Alex Steinberg, President of JBS Home Inspection. 
Alex is the kind of person you'd want to be stranded on a desert island with – friendly, low-key, warm, interested and interesting, observant, handy, practical. He is perhaps one of the most likable people I have ever met, and a consummate professional to boot – thorough, careful, analytical, curious, detailed, and motivated by his love of people and equaled by his love of his craft. – Nigel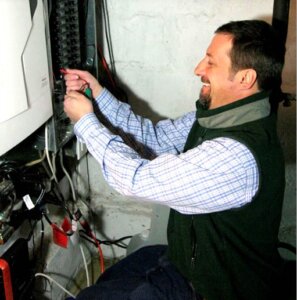 Tell us why you chose to become a home inspector?
I became a home inspector because it meshes well with my skill set: a fondness for the physical world and the way things work, and communication skills that allow me to describe the systems and components at a property to homebuyers and homeowners.
During the buying process, people are making a huge investment and need to know about the property. I really like people, and I really like the way things work – this is the perfect career for me!
How did you get started in this business?
This is not the career I had imagined. I had thought I would become a high school teacher. After college, I worked in a school, then as a welder, and then a mechanic. What I discovered is that I like to work more closely with my hands. I trained with my uncle, a Home Inspector, then decided to open my own company in 2000.
What skills do you bring to your work?
Knowledgeable, Communicative, Affable, Humorous, Diligent, Thorough.
In addition, my willingness to share my knowledge. I have trained roughly ten inspectors, and some of these trainees have, in turn, trained other inspectors.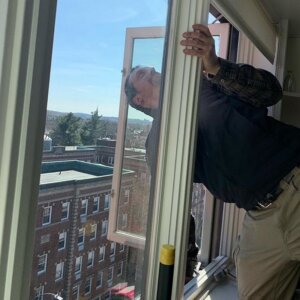 Do you have any anecdotes you'd like to share?
Where to start?? Running into animals in crawl spaces. Sticking my head in ovens to ascertain if the oven is Kosher. Getting stuck on a roof because my ladder came apart and fell to the ground. Trainees stepping into dog bowls, trainees climbing over roof deck railings. Clients getting shocked while turning on basement lights. Fights at ASHI Meetings. My work is never boring!
Who or what have been your strongest professional influences?
Other older inspectors, most of whom are retired: Arnie Green, Mel Chalfin, Al Morrison.
What are you most proud accomplishments?
Twenty years in business, my trainees, becoming President of ASHI NE, and an ASHI NE candidate of the year, and continue to receive great feedback from clients, realtors, and lawyers. That I am respected in the industry as a leader is very meaningful to me. I take that role very seriously.
Any other organizations you are involved in?
I am currently the ASHI NE president. Being involved with this organization during the COVID-19 pandemic has necessitated more communication with chapter leaders and chapter members. I enjoy organizing and setting the agendas for these meetings
What do you like to do outside of work?
Projects with my family, building patios, working in VT on stone walls, clearing brush, repairing equipment, and motorcycles. I am deeply concerned about the environment and support causes that help move that agenda forward. This extends to my work, helping homeowners become more efficient.
I also enjoy reading. My favorite books: Old Man and the Sea by Ernest Hemmingway; City of Thieves by David Benioff; The Light House Road by Peter Geye; If Beal Street Could Talk by James Baldwin; and Remains of the Day by Kazuo Ishiguro.
Contact Alex at:
alex@jbsinspections.com
(617) 924-1028
www.jbsinspections.com