Your Weston, MA Kitchen Painters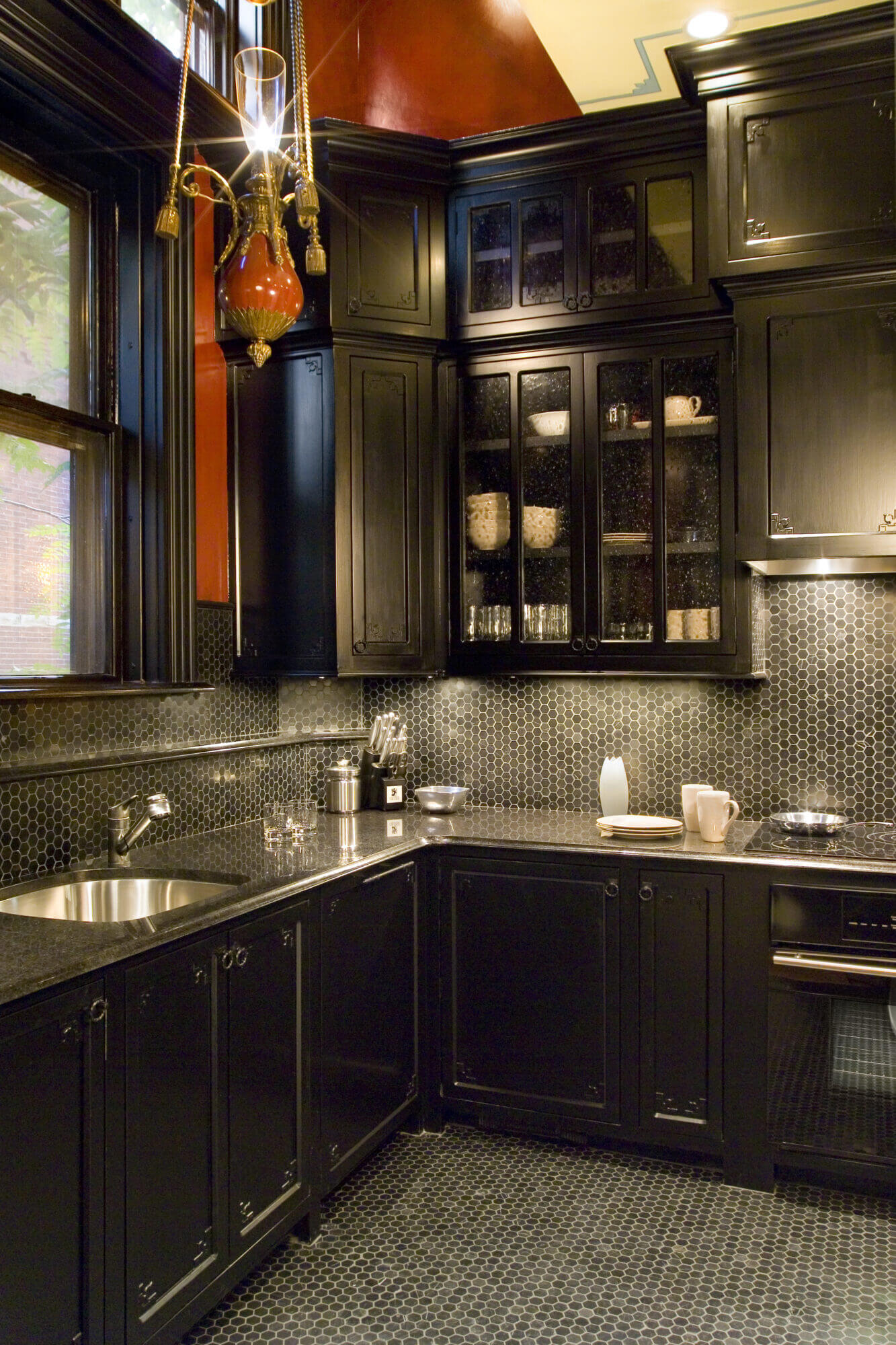 Skilled Kitchen Painters in Weston
Kitchens have undergone quite an evolution over the years, and kitchens throughout Weston are no different. They began as little more than fire pits, yet have remained pivotal, bringing together the family and the communities in which we live. Today, kitchens remain the cornerstone of any home, often the heartbeat of activity.
The essential function of today's kitchens is rooted in our history, when "kitchens" were mainly outside. As Ana Lopes Ramos writes on the John Desmond Limited blog, "The cooking areas naturally caused people to gather as they were the primary source of heat, light, safety, and, of course, food."  An early stove called the Oberlin stove took kitchens to the next level because of its ability withstand the shift from cold temperatures to hot without breaking. Thankfully kitchens throughout Weston have moved indoors. Still, we do want your kitchen to be a source of heat, light, and safety in our home, to bring family and friends together.
Most Weston kitchens have an open floor plan, so rather than being isolated, they look out onto other rooms of the house. Many of them also have islands or peninsulas, and this increased surface area means that much more than food prep is happening in the kitchen. Children do homework, friends sit for an after-dinner drink, and dinners are easily shared, saving the formal dining room for holidays and special occasions.
This return to grace began after World War II, and really took root in the American psyche in the 1960's and 1970's. The kitchen became a place to show off your cooking skills as well as your beautiful cookware and china. Today's open kitchens serve that function well, providing an inviting environment in which to cook and to gather friends in a room as beautiful and inviting as any room in the house. Here at Catchlight, we are experts at restoring kitchens and kitchen cabinets throughout Weston and would love to guide your kitchen through the shift from a cold, dull and outdated to bright, warm and inviting.
Painting Kitchen Cabinets & More
In Weston, one of the most on-trend ways to transform a kitchen is to paint or refinish your cabinets. Gone are the days of stained wood or white laminate cabinet fronts. For a kitchen (or any room, really) to feel homey and reflective of your personality, it needs a pop of color. As Jessica DiSanto wrote on the Kitchen Cabinet Kings blog, "Today, the kitchen is the center of home life, and it deserves to be beautiful, functional, and comfortable." From understated greys to vibrant reds, the kitchen is the newest place to let your personality shine through.
Painting kitchen cabinets isn't as straightforward as painting walls. It requires precision and expertise to achieve just the right finish. At Catchlight, we apply cabinet-specific paint by spray or brush, depending on your visual preference. We use Benjamin Moore's Advance paint because it will dry hard and dense, able to withstand the wear and tear common in today's kitchens. Wherever possible, we paint kitchen cabinets on-location in Weston to avoid excessive handling of the cabinet fronts. However, if the project requires, we do have a production facility where we can repair and refinish cabinets of any size.  Our experience tells us that it is best to paint cabinets in cool, dry conditions. If your Weston home is air-conditioned, we are happy to work on your kitchen cabinets during the warmer seasons. Otherwise, winter and colder weather is ideal. Since we take such care to paint in the proper conditions, we guarantee our work for three years.
We know that our Weston clients are environmentally conscious, and so are we! Just like the heat source transition from coal and wood to gas in order to reduce pollution and deforestation, Catchlight is as eco-friendly as possible. We use low-odor and zero-VOC (volatile organic compound) paints, as well as HEPA-level air filters to catch any dust we might create while we work. We always use tarps and drop cloths, and carefully cover and mask any furniture that remains in the room. If a job calls for it, we will install Zipwalls to keep any contaminants from escaping the room.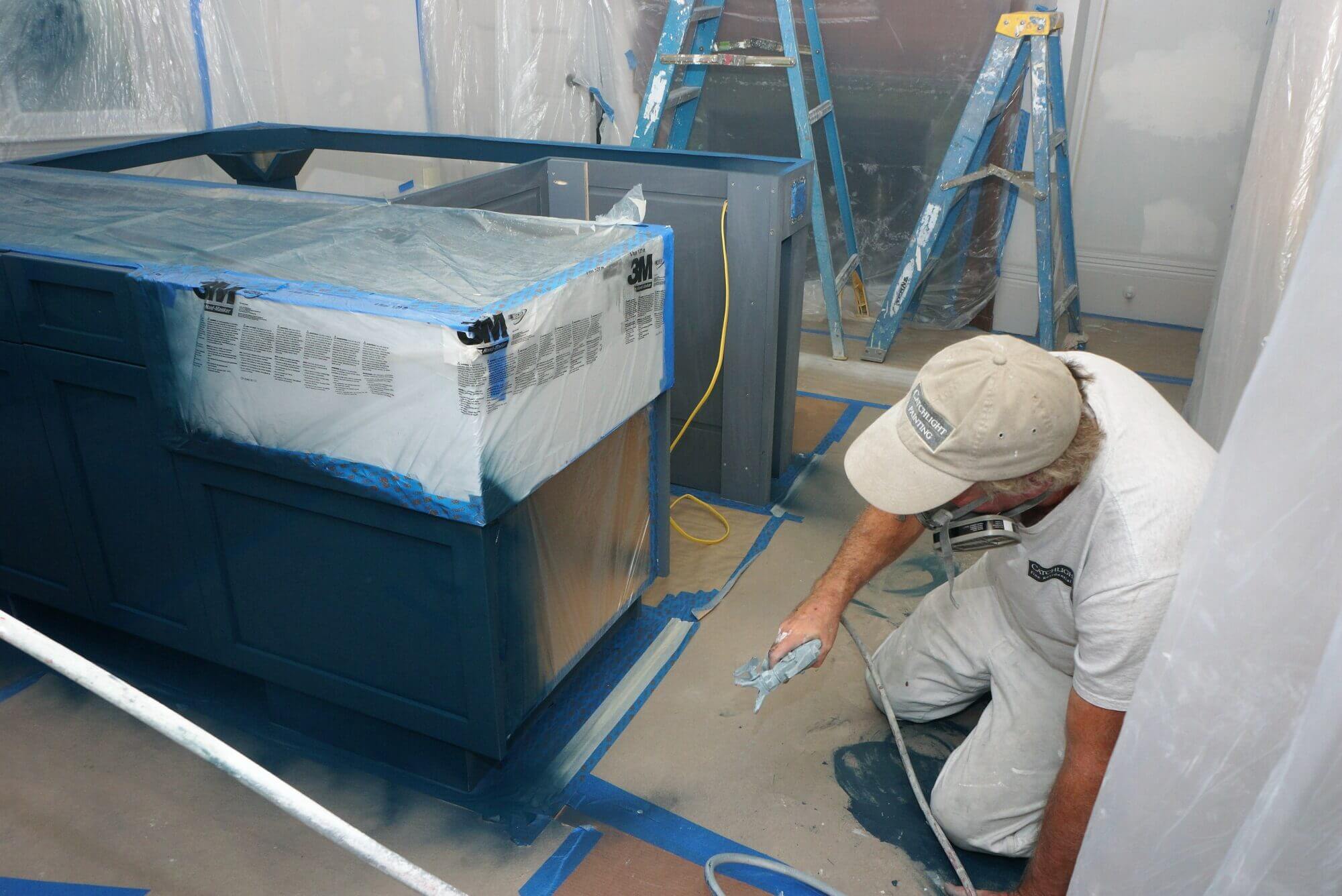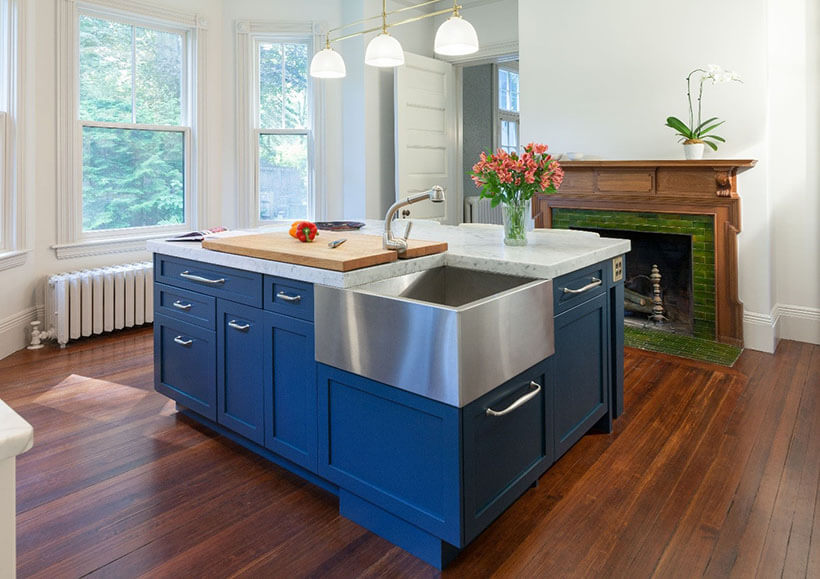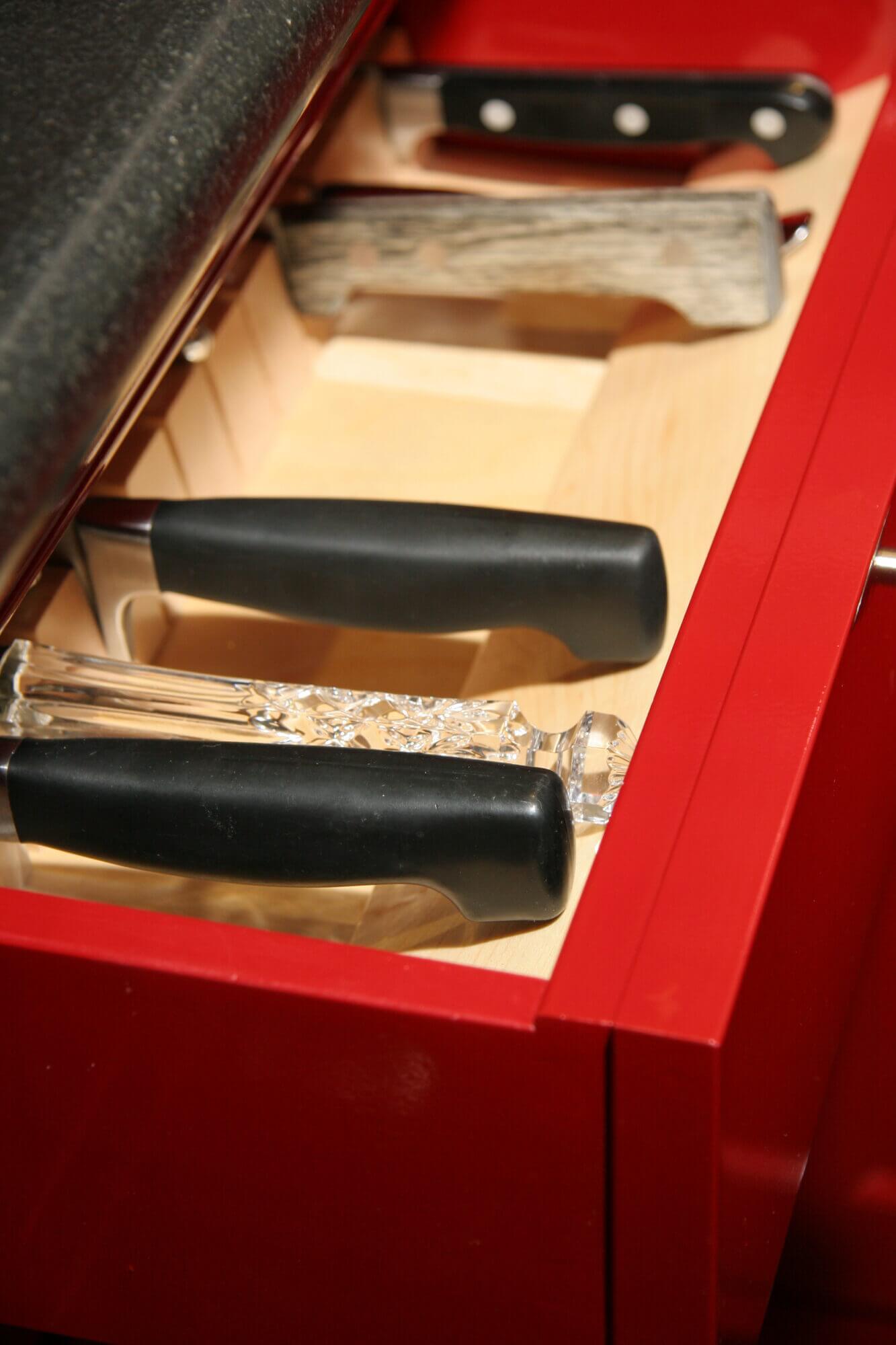 Lead Paint Experts
Our expertise extends beyond leaving a clean work environment while we work in your Weston home and at the end of each day. At Catchlight we are experts at removing lead from your home. In 2010, the EPA established RRP regulations (Renovate, Repair, and Paint), concerning lead safety. Lead paint was commonly used on houses constructed and painted before 1978, which applies to a fair number of homes in Weston. It poses serious health hazards, especially if inhaled. If you have a historic home that needs updating, all our painters are Lead-Safe Certified and take the utmost care in detecting lead and mitigating the spread of its dust on our projects. This is important and necessary when painting any room, but particularly the kitchen, where food is prepared and families gather.
Weston kitchens and kitchens throughout New England do have a long and rich history. In days of yore, it was common for society's upper echelon to hold dinner parties that lasted for hours. Doubtless those kitchens had a certain aesthetic appeal because we all know that elevating a simple get-together with delicious food to a robust celebration is all about having a kitchen where everyone feels at home. Catchlight would be proud to breathe new life into your Weston kitchen. Call or email us today!
Looking for a kitchen painter for your Weston home? Please call us today!
Contact the painting experts at Catchlight Painting for a free estimate! All Catchlight work is guaranteed for three years.
From Our Weston Customers:
★★★★★

Based on 33 Reviews
"Nigel and the team at Catchlight have always been a pleasure to work with. Their work is of the highest quality and their team members easy to work with. I would recommend Catchlight to anyone looking for a great partner in the care of their property. "