When one thinks about the color palette of a historic home's interior, specific hues come to mind. Victorian homes tended to be painted in colors that reflected what was available from plant-based pigments, such as earth tones like eggplant, ochre, hues of green and teal, rich plum or black, and deep burgundy. These homes were commonly painted in a three-tiered color scheme; the main color covering the majority of the room, a secondary color covering trim, doors and woodwork, and a deeper or brighter color as an accent. Craftsman homes of the late 1800s were typically adorned with wood trim warmed by the honey tones of gumwood. Midcentury homes, with their bold clean lines, tended toward neutral palettes combined with brighter accents that were popular at the time.
Today's historic homes sometimes follow the dictates of the past, but more often blend architectural style with the desired aesthetic of the homeowner. The use of paint color can, of course, be a bold statement made throughout the house, but it can also exist as a surprising accent that bursts from an otherwise neutral palette. We've had the pleasure of working in many of Boston's historic homes, the owners of which choosing to honor their home's history while at the same time adding contemporary style with a pop of color.
We recently painted the cabinets, trim, and walls of this Newton kitchen in a warm Farrow & Ball Clunch and Wimbourne White. The one exception is the kitchen island, painted in Farrow & Ball's Hague Blue. While this color is atypical of the home's original Victorian style, it creates a unique focal point, blending rich architecture with a fresh contemporary look.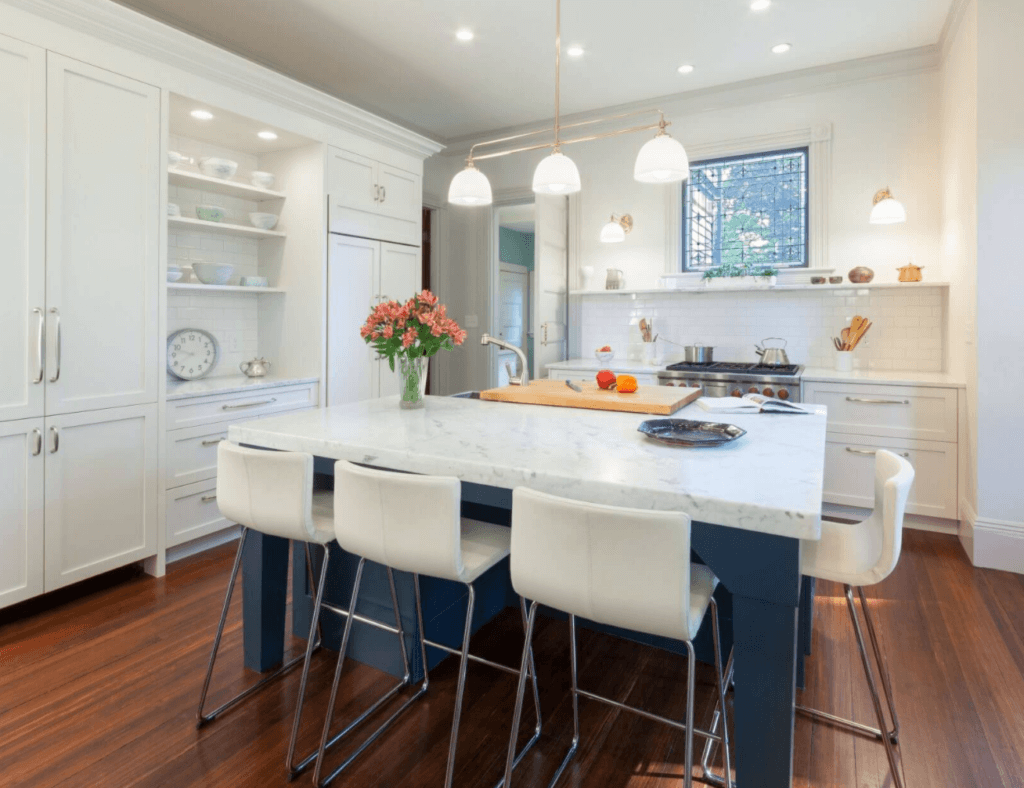 One of our more dramatic projects, the interior of this home on Boston's Marlborough St., pays homage to its original owner's Asian aesthetic, decor not typically found in the Back Bay's brownstones. The mahogany trim is finished in a black lacquer, original and authentic elephant tusk sconces are similarly painted with a gold accent, and the walls are lacquered in a brilliant red color.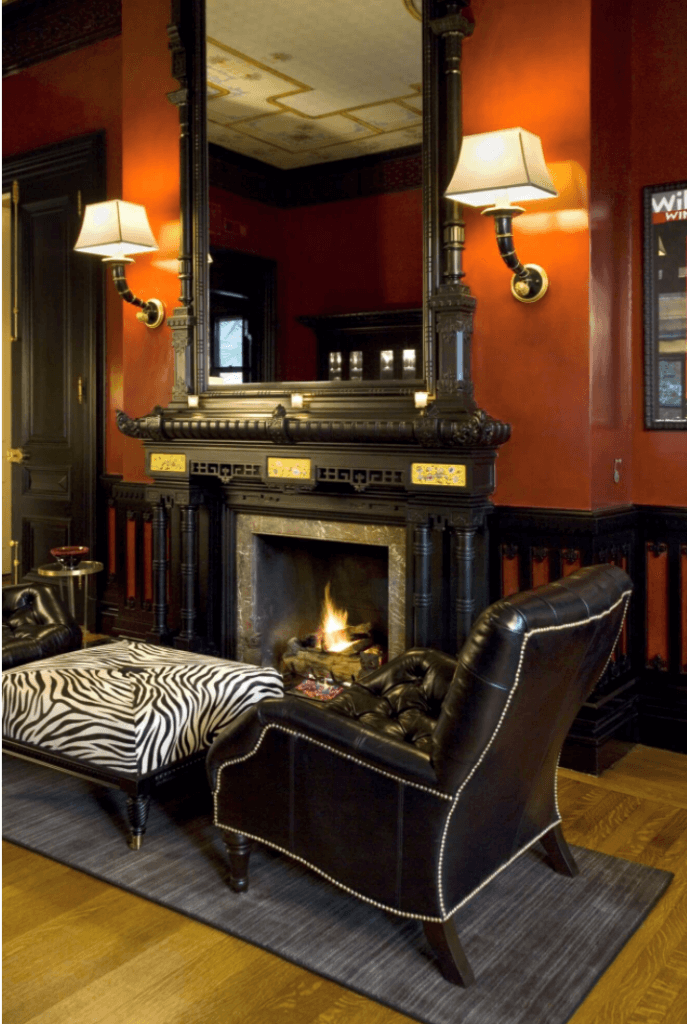 The cabinets in this Newton Victorian pantry are painted a rich blue accented with white walls and high gloss trim. The cabinet hardware is original and the period-style kitchen fixtures are both a nod to the home's history.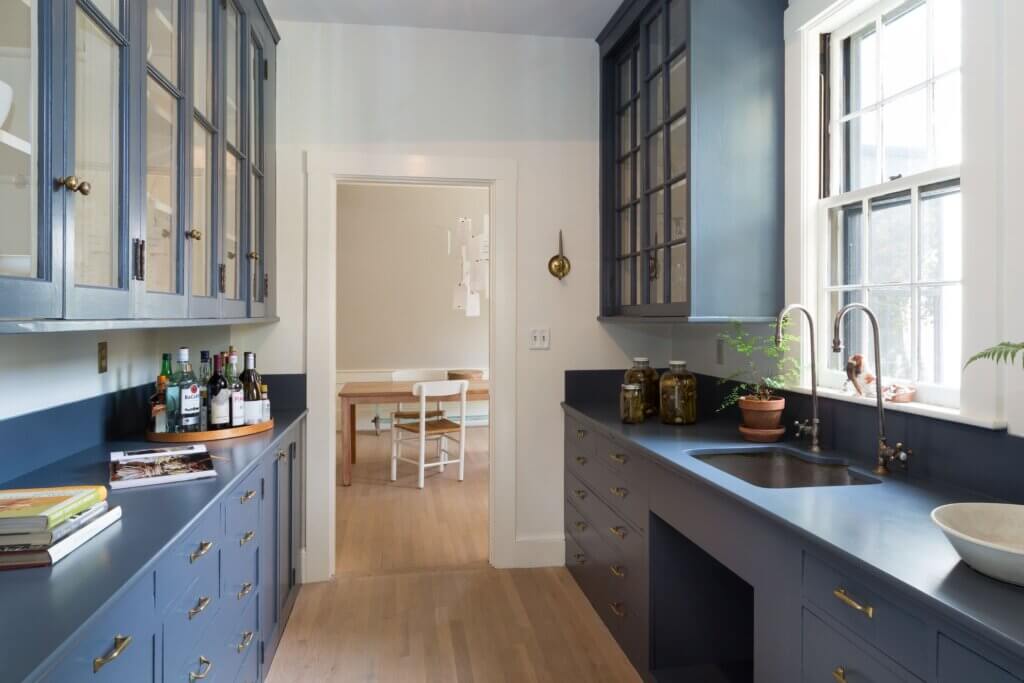 This kitchen in this late 1800's Beacon Hill home is painted a brilliant high gloss finish, Rembrandt Red by Fine Paints of Europe. It is a bold statement amidst the more subdued color palette that is common to historic homes from this period.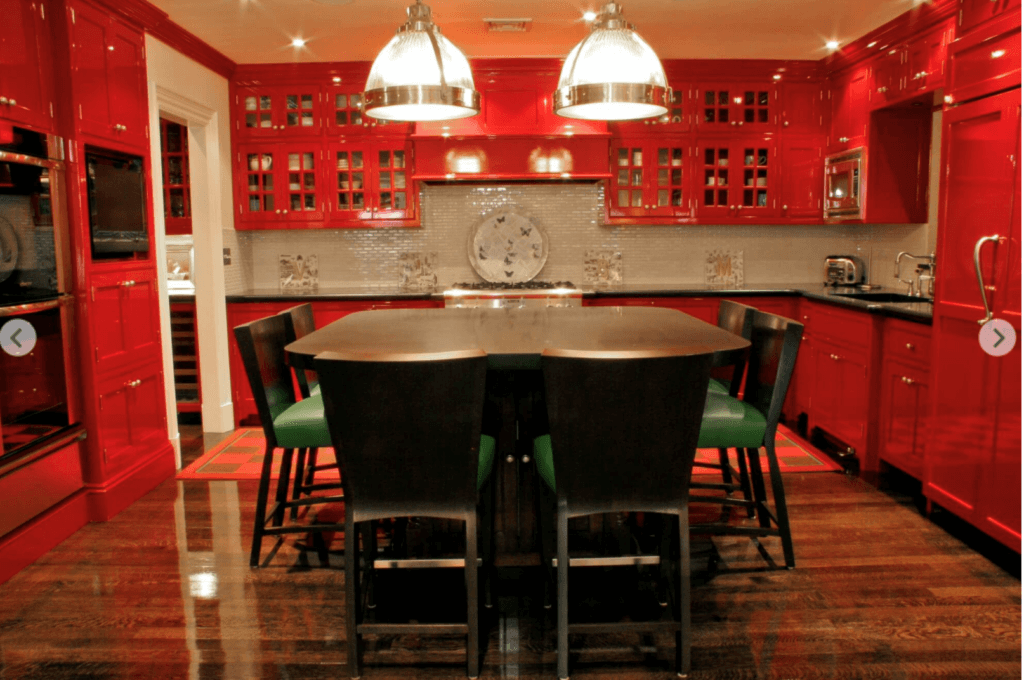 Vibrant reds. Rich blues. Bright yellows. If you are considering a bold use of paint, look for a handful of colors and finishes that suit your personal style. Then, sample your top picks in the context of your home and make a choice that inspires you.
We're here to help! The Catchlight team has years of experience working with homeowners as they update their historic homes with beautiful color and lasting results. Contact us today.