We were fortunate enough this year to be introduced to a lovely client in Somerville. Mark Weiner, architectural rep for Sherwin-Williams in New England, referred us to a retired architect/interior designer couple who live in a beautiful home in Somerville.
After a pause to let the early October nor'easter snow melt, we returned to work and began applying SW's Woodscapes solid stain to the siding and their new Emerald product to the trim. As you can see in the photo below, we weren't happy with our first attempts at filling; over prepped trim it can be hard to see if our caulking and filling is perfect so the first color coat is applied almost sacrificially. The uniform finish allows more imperfections and flaws to be seen and then addressed. We then follow with a spot-prime and finish before applying the final coat.
We're big fans of SW products – they cover nicely, are engineered for just about any surface and condition, and their customer service is fantastic!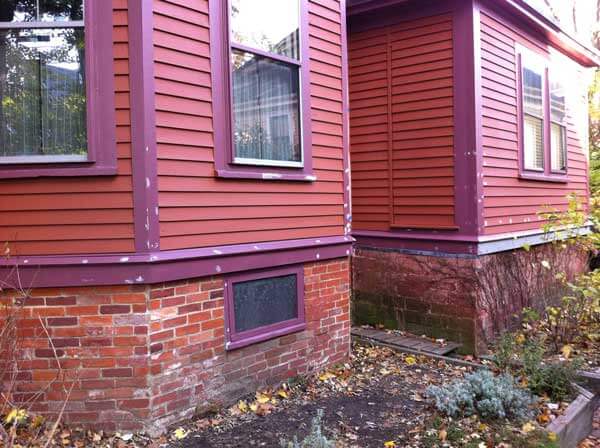 Learn more about our home exterior painting services here.