Stair Railings. Banisters. Handrails. Call them what you will, they are more than just a means of safely ascending and descending your staircase, they can make a significant architectural statement in any house.Walk in to one of the Victorian homes found throughout Boston and you'll be welcomed by a dramatic staircase with banisters that highlight the home's rich history. The same is true of more contemporary homes; some of the most creative railings turn a mundane space into one that is visually spectacular by combining wood, metal and glass.
The degree to which a staircase impacts a home's interior is affected by its size and shape, the room in which it exists, the materials used to fabricate it, and its color and finish. The treads and risers are important as is the railing, including posts, spindles and the handrail, each a defining feature. On all of these surfaces, paint and stain can be transformative.
Wait! Is it banister or stair railing? A quick lesson in staircase terminology!
Handrails – They are one in the same, the horizontal rail your hand touches when ascending or descending the stairs. Handrails can be installed on the wall using brackets or with balusters in the case of an "open stairway."
Guardrails – are the rails which protect you from falling in an open hallway and have balusters under them. If you look over the guardrail on the second floor you'll see the first floor.
Newel Posts – These are the larger, sturdier vertical posts that support the handrail.
Balusters & Spindles – They are almost the same, both vertically support the handrail. Balusters attach directly to the stair; spindles attach to a bottom horizontal support.
Banister – Depending on the source, a banister is sometimes defined as just the handrail. But sometimes, it includes the balusters as well.
Much of this information is quoted directly from our friend John Marsoobian at Twin Peaks Construction. Thank you, John!
The process of painting or staining the staircase of your home begins by assessing its current condition, how it is typically used and the outcome you are seeking. Stairs leading to a basement tend to be treated very differently from a staircase that is part of a grand entrance. Would you like to preserve the character of your staircase? Are flaws to be repaired or masked? Do you want to transform the look of your home or enhance what is there? Painting or staining your staircase can achieve one or all of these results.
Like all painting projects, prepping is where we begin. It is often the most time-consuming part of a paint job and it is also the most important. It involves protection of steps, risers, posts, railing or walls, anywhere not to be painted,and it creates an optimal surface for paint application.
Take a look at this magnificently detailed wrought iron railing carefully wrapped in bubble wrap and taped so as not to be affected by sanding and painting the steps and risers.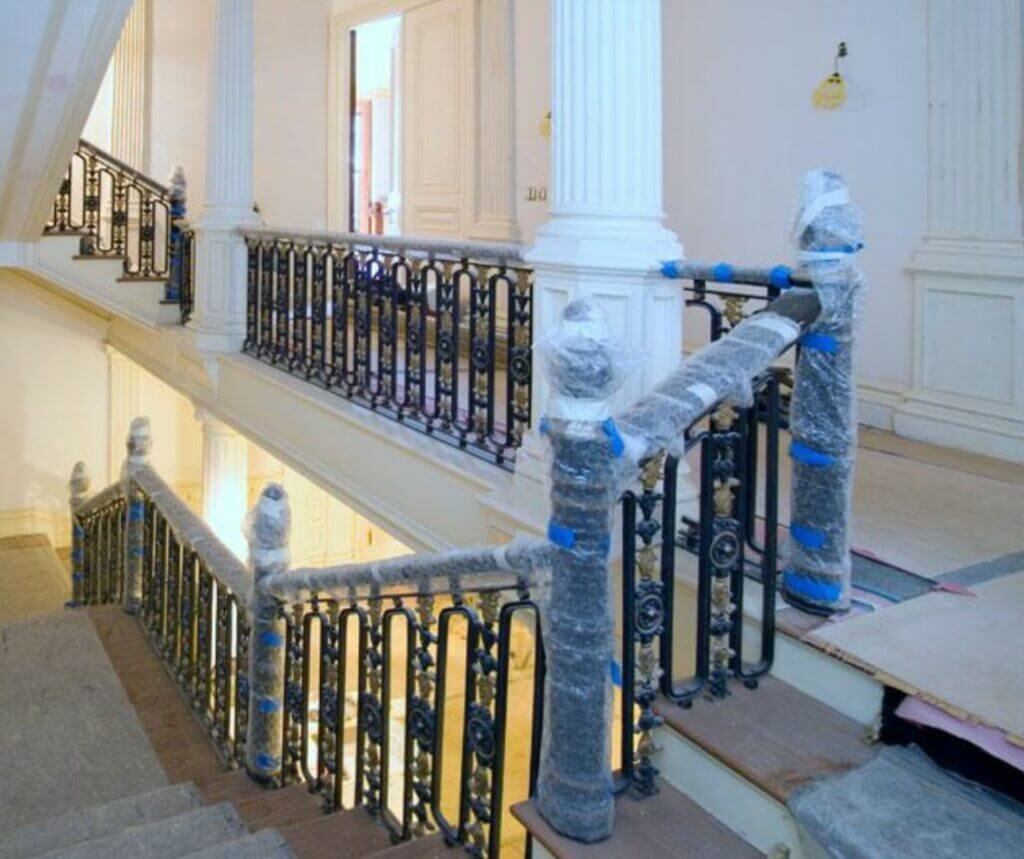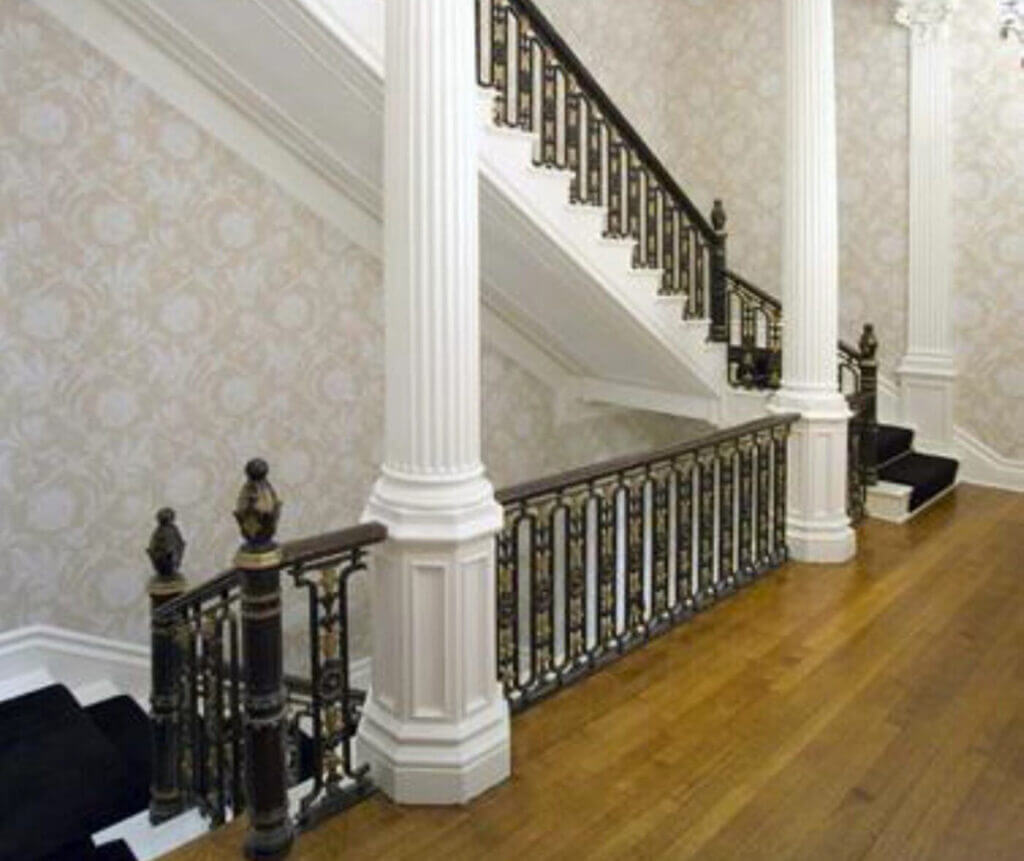 In some cases, staircases will require post repair, or the closing of gaps that have formed, or filling in cracks with wood putty. In addition, proper sanding will smooth uneven surfaces and allow the paint to properly adhere. The care we take in prepping, whether painted, stained or some combination of both, assure a result that is both beautiful and long lasting.
Note below how meticulously refinished wood railings, painted stairs and natural wood floors enhance the dramatic turn of these handrails.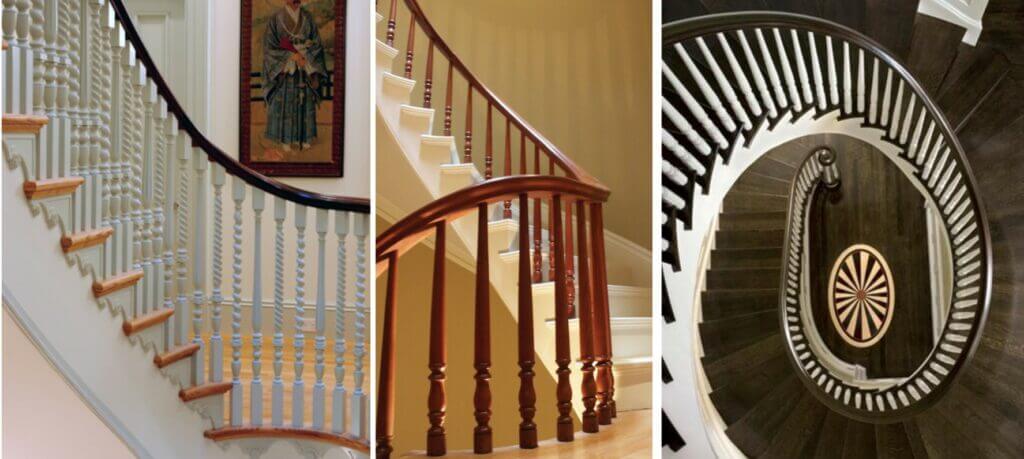 Proper preparation, quality paints and stains, expert application. The results can be extraordinary whether your staircase is as dramatic as those shown here or more simple in style.
Inspired? For more stunning images of our many staircase projects, visit our portfolio or give us a call.