There is no place more delightful than one's own fireplace.
Marcus Tullius Cicero
Here in cold, snowy New England, we often find ourselves hunkered down seeking the comfort of life indoors where nothing (to borrow from Cicero) is more delightful than a fireplace. Walk into any room with a roaring fire and you are sure to gravitate toward its warmth and glow.
At Catchlight, we've had the privilege of painting countless fireplace surrounds in living rooms, dining rooms, bedrooms, and even bathrooms throughout the Boston area. Often, they combine a brick, stone, tile or cast-iron hearth, meant to retain heat, with surrounding woodwork that is sometimes ornamental and at other times intricate layers of trim.
Whether your home has one fireplace or many, or if you are simply dreaming of a warm fire on a winter day, we invite you to throw another log on as we share some of our favorites below.
This striking fireplace, painted to match the surrounding cabinetry and trim, invites you to open book and warm your toes by the fire.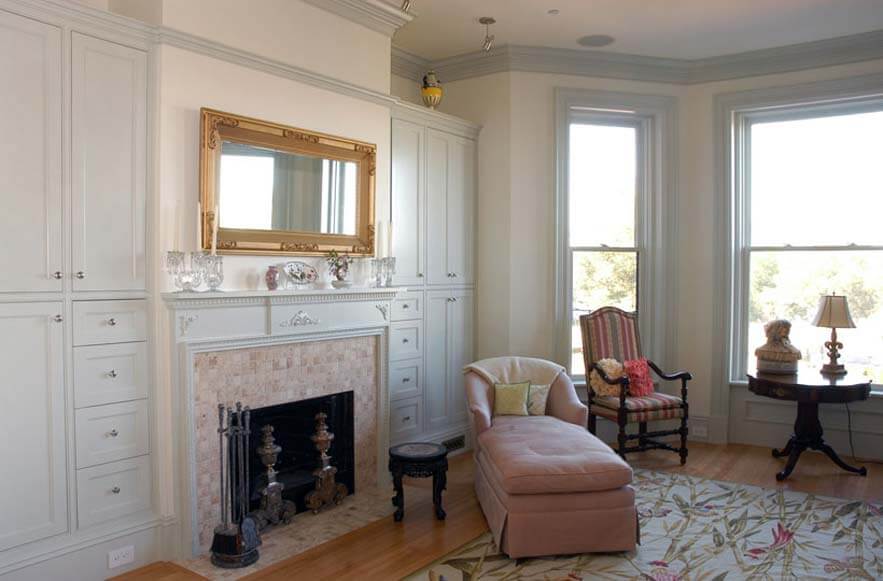 Ready for a luxurious soak in the tub? Sometimes, a picture says it all!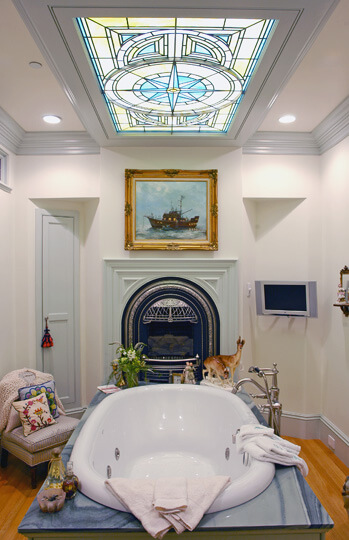 Here, notice the intricate fireplace design with its combination of materials, its curved hearth and its beautiful wood surround. Beautifully detailed, a choice project here at Catchlight.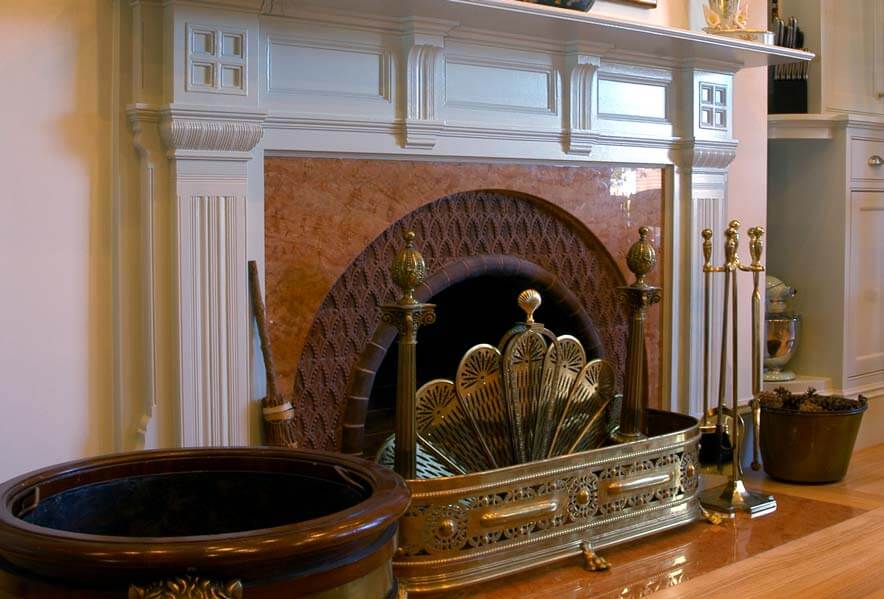 Sometimes it is simplest lines that make a bold statement, as in this elegant mantle design.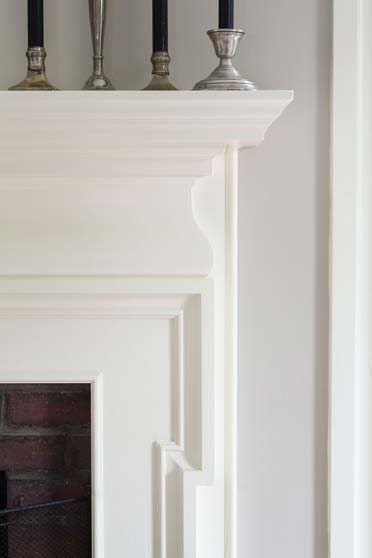 Warm and cozy, a striking lacquer finish sets the backdrop for an Asian-inspired Back Bay salon.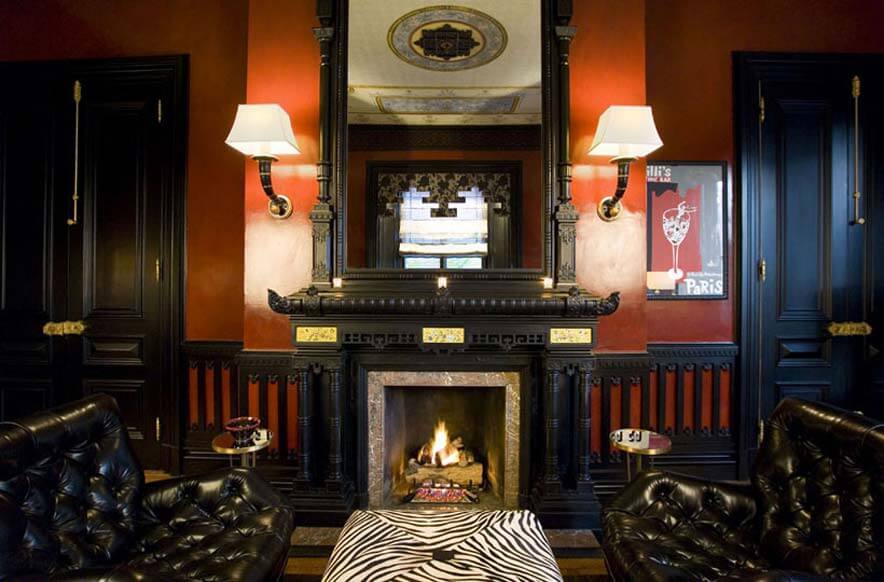 The intricate fireplace tile in this dining room informed the color of the mantlepiece, walls. ceiling & trim.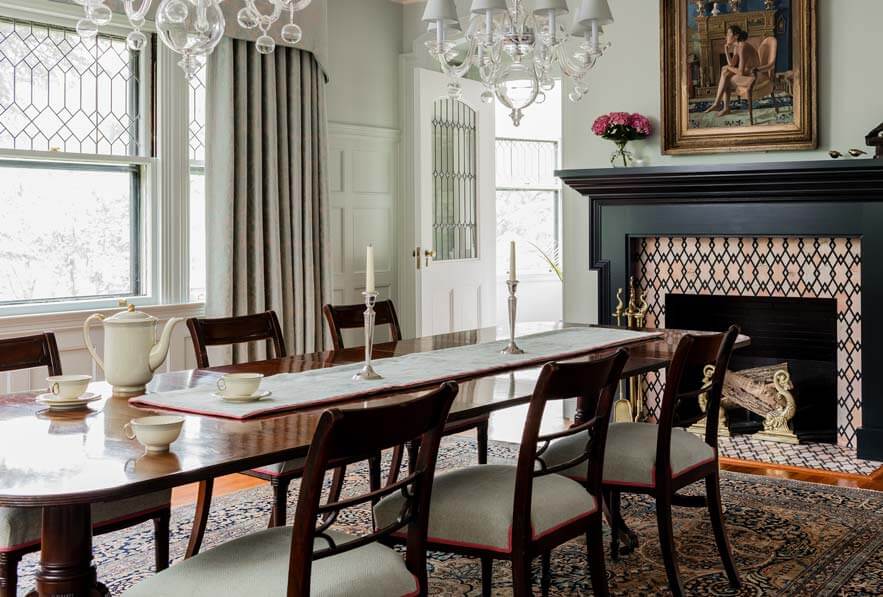 When you combine distinctive details, a complementary choice of color and a warm flame, you have a fireplace that is the centerpiece of any room. It is exactly the kind of detailed work that sets Catchlight apart.
Call us at Catchlight. We guarantee you'll be delighted!