Your home's exterior is on the receiving end of a variety of harsh elements; the summer sun bakes the paint and fades colors; rain and moisture find their way behind any break in the paint film; and winter's cold will shrink your house, exposing joints and separating trim. Here in New England, we might face all of these gifts from Mother Nature in the very same week, possibly, in the same day.
At Catchlight, we know that a lasting finish and careful preparation are closely linked. It is a time-consuming, labor-intensive but essential process to properly prepare your house, but the time spent is well worth it for exterior paint that lasts for years.
Protecting You First
Lead paint, typically present on any house built before 1972, requires special handling in accordance with the Environmental Protection Agency so as not to release harmful dust particles. These can be harmful if ingested or inhaled, especially by children. At Catchlight, we are licensed to properly manage lead paint risks following the strict guidelines set out by the EPA.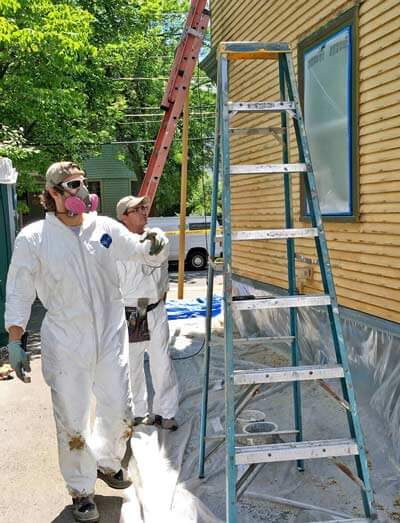 Power Washing
Accumulated street dust, mildew and staining prevent optimal adhesion of new coatings to existing surfaces. Washing your home thoroughly removes any debris providing a clean surface on which to apply a fresh coat.
Mechanical Preparation
Hand scraping and power sanding of deteriorated areas provide a smooth, sealed surface. It is this step that requires the most time and attention.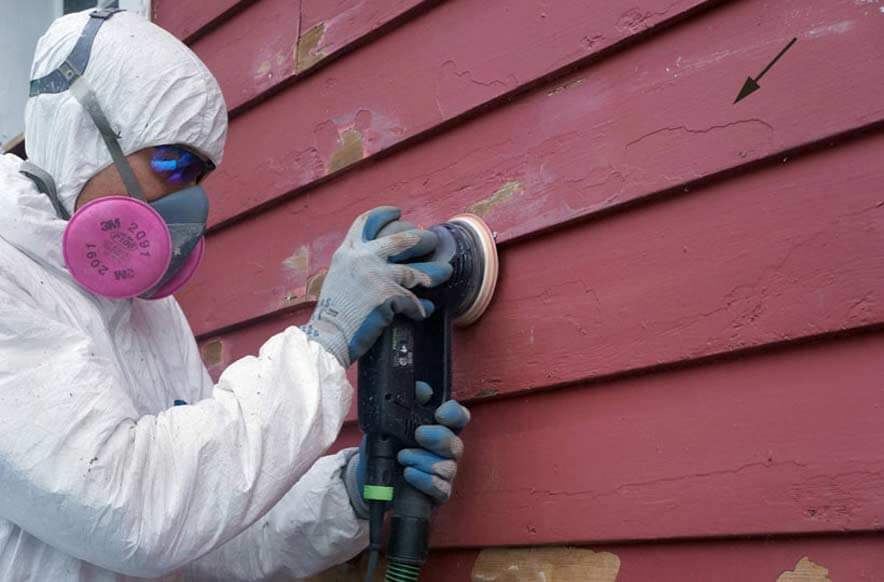 Restoration
We assess each section of the exterior looking for cracks, wood damage and holes, then carefully fill and repair with materials appropriate to the defect. This window was badly damaged, brought back to life by removing loose paint caulk and wood, then sanding, priming, applying epoxy resin and painting to create a smooth, stable and weatherproof finish.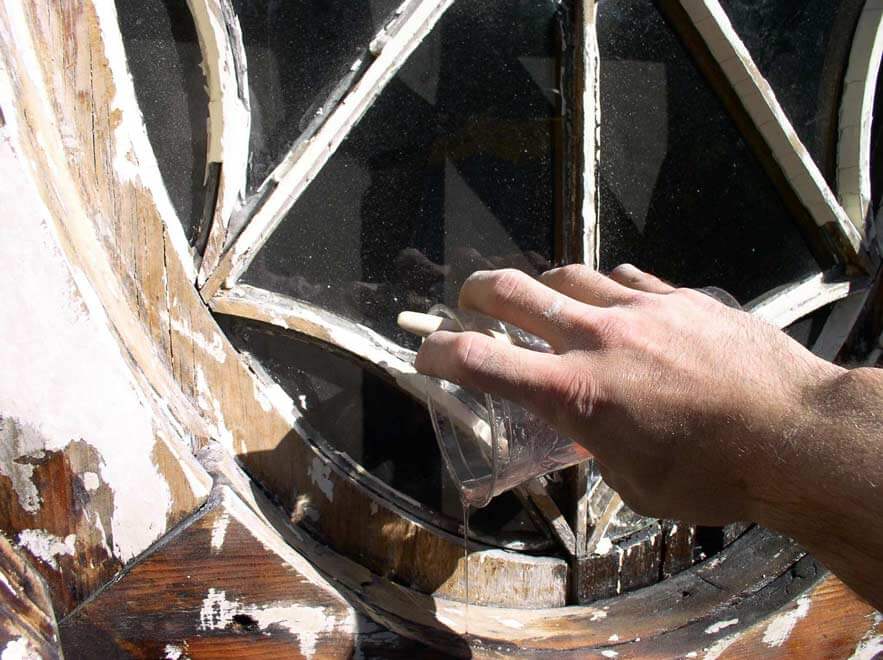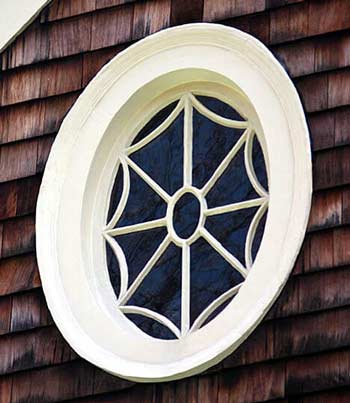 Primer and Paint Application
The final step in the process, we combine painting with a brush, roller and sprayer depending on conditions; Nothing beats the right brush for careful attention to detail; rollers allow for faster production, economy and on a rough surface like stucco, is the ideal application method. Spraying is the ultimate time saver but in the wrong hands, results can be disastrous. Careful preparation and protection of adjacent surfaces from overspray are essential. All methods require mindfulness of climate – avoiding working in direct sunlight or on a heated surface, within the correct temperature range, avoiding incipient rainfall…..even morning dew presents a threat especially in the spring.
This antique home in newton was transformed by careful attention paid to every unique detail.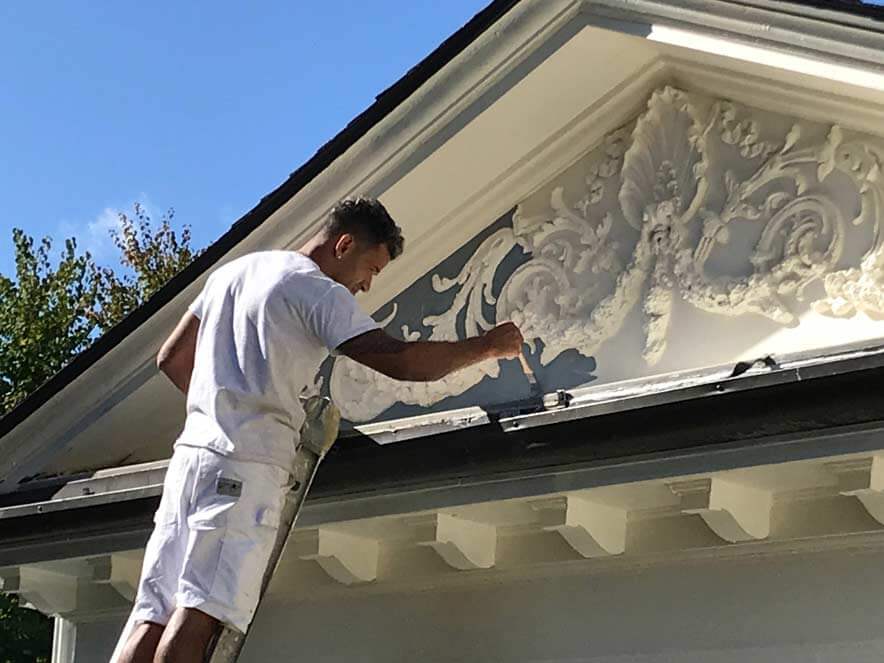 A properly painted surface should last many years, even decades, with correct maintenance. But getting to 'properly painted' requires experience, knowledge, skill, integrity and patience – at Catchlight we're all about long term relationships so we take the time to get it right, the first time.