A call from Helping Hands Monkey Helpers to a member company of the New England Council PDCA for an
interior painting service
estimate instead lead to a community service project that provided Helping Hands $20,000 in labor and materials free of charge.
Established in 1979, Helping Hands Monkey Helpers for the Disabled breeds, raises and trains capuchin monkeys to provide in-home assistance to people living with severe injuries and other disabilities.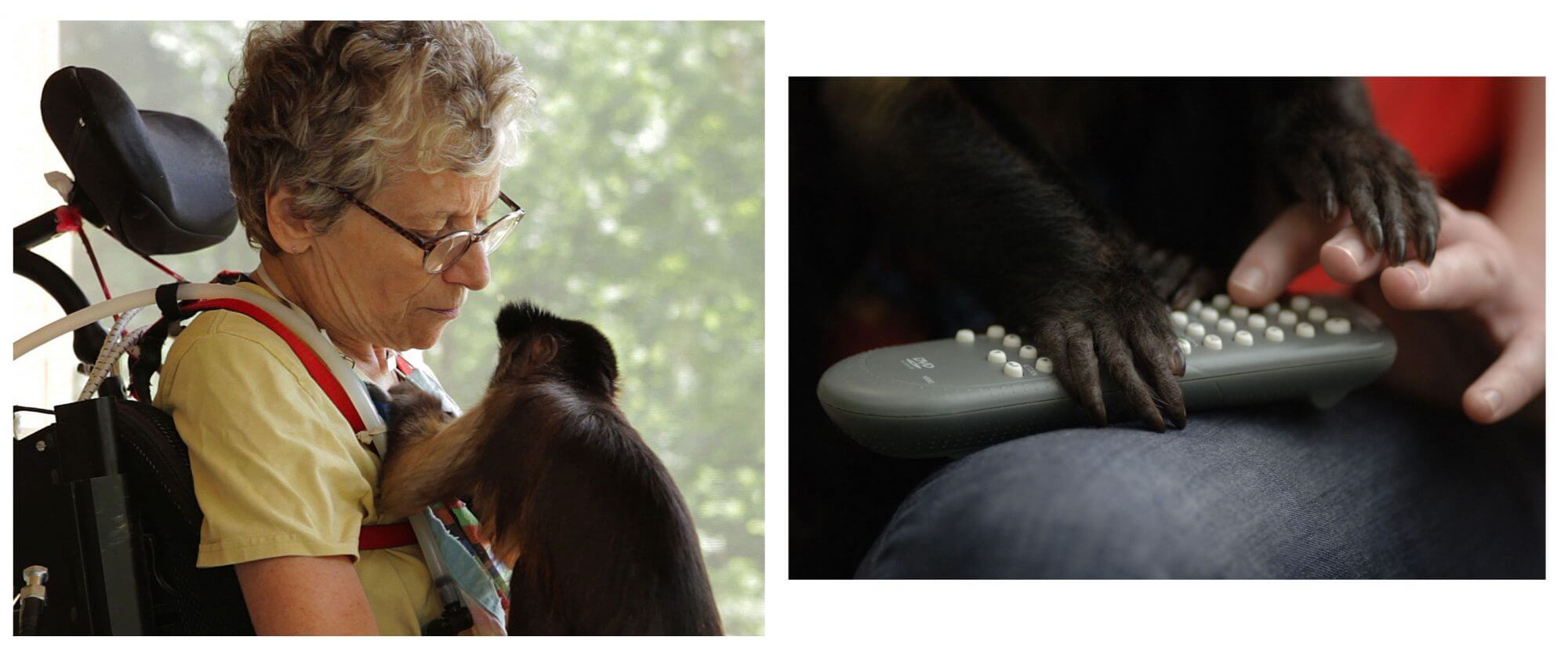 30 members of the Council showed up on Friday November 30th to transform a drab work space into a cool, soothing and sophisticated work environment.  Benjamin Moore designer Stacey White provided the 5 color design, and thanks to the efforts of Benjamin Moore sales rep Kevin Scopetski, the company generously donated over 50 gallons of their Aura paint.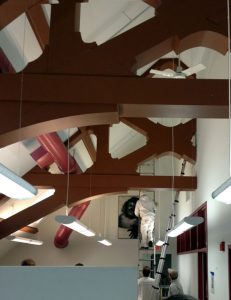 The project spanned two floors with the primary space occupying what had once been the ceiling of a church, now remodeled, complete with boxed beams and trusses.  The 22 foot high ceiling was further complicated by exposed HVAC ductwork and sprinkler system piping.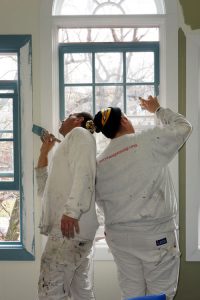 Cubicle walls and suspended lights made ladder movements and placement challenging – at one point we had 4 telescoping and 3 step ladders in use to paint just one wall -plus all work needed to be completed in one day which made for a festive if occasionally humorously-crowded work environment.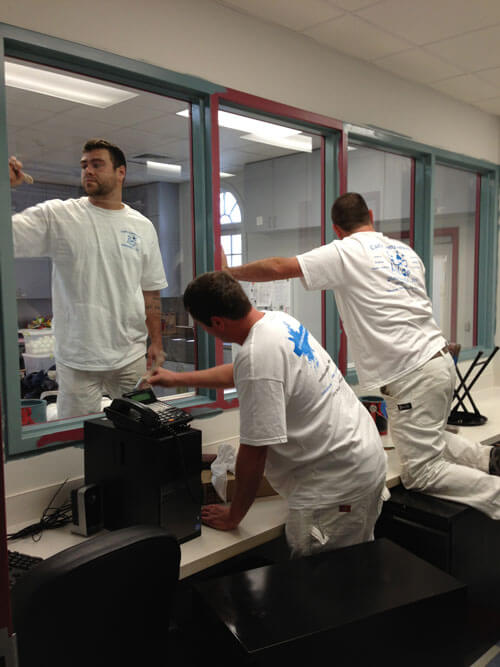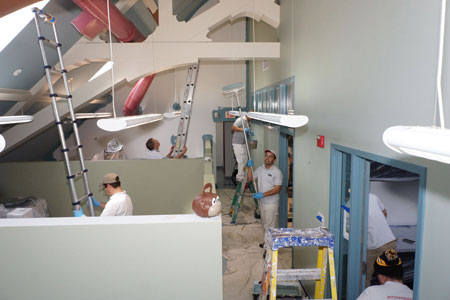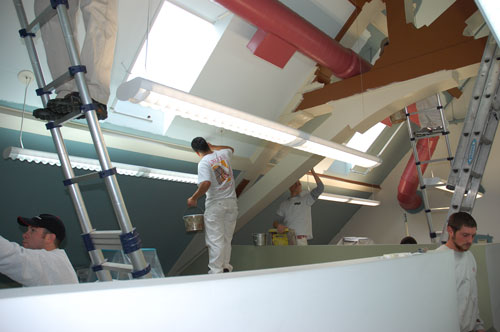 Thanks to the qualities of the Aura paint, only one coat was needed to cover each surface.  And thanks to the tireless efforts of the volunteers, Helping Hands is now enjoying a beautifully finished space.