Catchlight Painting, a local Newton business and community partner, is excited to feature other businesses, individuals, and organizations that we find exceptional. For this month's spotlight, we are pleased to introduce Shari Pellows Interiors.
Meet Shari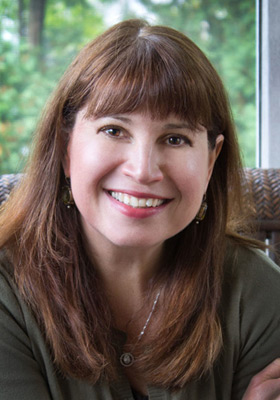 Shari Pellows is the founder & principal designer at Shari Pellows Interiors. Shari has more than 20 years of design experience and offers a full range of interior design services for both residential and commercial spaces.
Shari's work has been featured in The Boston Globe and New England Home Magazine.
Tell us a little bit about yourself. Where are you from?
I am a New Yorker who found love in Montclair, New Jersey and wound up married and living in Newton, Massachusetts. At the time, I had no driver's license or job, and through a series of very fortunate events, found my passion in interior design. I've now been an interior designer working in my dream job for the last 26 years!
What does a successful project mean to you?
My clients are very important to me, most of them are with me for many years. Often, I wind up doing more than one house for them. So when my client calls and tells me how good it feels to come home – how happy they are and that it's better than they imagined – that's my success and it is incredibly fulfilling each and every time. It never gets old.
Do you have a signature style? If so, will you describe it?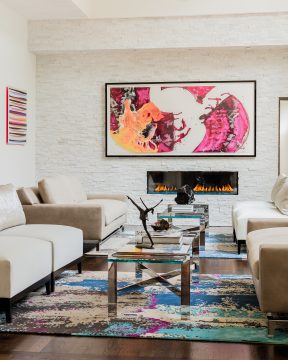 I consider my job as a designer to interpret people's taste and make sure what they articulate comes to life in their home. Texture, scale, and color all play a strong role in all of my rooms, and work together to ensure each home is unique. I pride myself in finding interesting objects and art. I also custom-design pieces so that they're special to each of the homes I work on.
On your website, you mention that every project is a creative collaboration between your design team and the client. Tell us more about the process of aligning a client's vision with your own.
At the beginning of each project our team sits down with our clients and asks them about the way they live, the way they want their house to function, and what is important to them. We then bring them a thoughtful presentation that offers choices of layouts, furniture, and fabrics – taking into consideration their budget and making sure it aligns with their goals. Each project begins the same way, but each outcome is completely individualized; it's very exciting work.
Where do you find inspiration?
I get to travel a great deal for my job and I am fascinated by how diverse design can be. Every place has its own signature – completely different depending on where you are in the world. I am very fortunate to work all over the country and shop everywhere I go. I am indeed a professional shopper! Inspiration finds me, sometimes in the smallest of details.
Who is your ideal client?
Someone who is excited to put their personality into their home. Someone who starts out not necessarily knowing what they want and then winds up having fun with the process.
What are a few of the exciting trends happening within your industry?
Although there are many trends, such as warm metals making a comeback, black and white is the new grey, and color is everywhere, what's exciting is that there are no limits. Everything goes, because creativity is what's in and that means great design goes beyond a label of traditional, transitional, or modern. You can be you.
There are many stunning transformations in the before and after section of your website. Of the projects you've worked on over the years, do you have a few favorites? If so, why?
Of course I have favorites, but mostly because the clients and I had so much fun working together. If you look at the before and afters, you can see how amazing it is to transform people's spaces. If I had to pick one that stands out to me I would have to say the house in St. Thomas.
The St. Thomas project was so unique.  I had the privilege of working with an incredible team that really utilized each other's strengths to create this unbelievable home.  I also love working with young families and talking to kids about their spaces. They are so joyful, creative, and opinionated, it

Contact Shari
Shari Pellows
Shari Pellows Interiors
Phone: +1 (617) 388-4300
Email: shari@sharipellowsinteriors.com
Website: www.Sharipellowsinteriors.com