This beautiful
minted dining room
is from a client's home in Brookline, Massachusetts. We worked alongside FBN Construction and the Platemark design team to enhance the finer details and create a touch of uniqueness.
Let's walk through our process: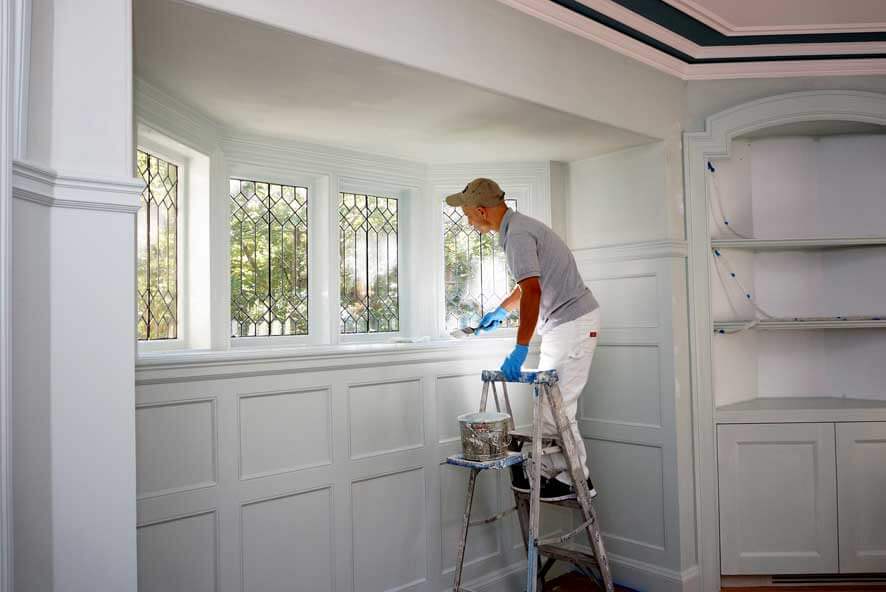 With any project, our crew takes their time to prep and prepare all surfaces to ensure a smooth paint application. Prep work consists of: moving and covering large furniture pieces, laying out drop cloths to protect flooring, and taping to ensure clean lines. Priming consists of: stripping existing layers of paint, filling holes, sanding, and painting on the primer.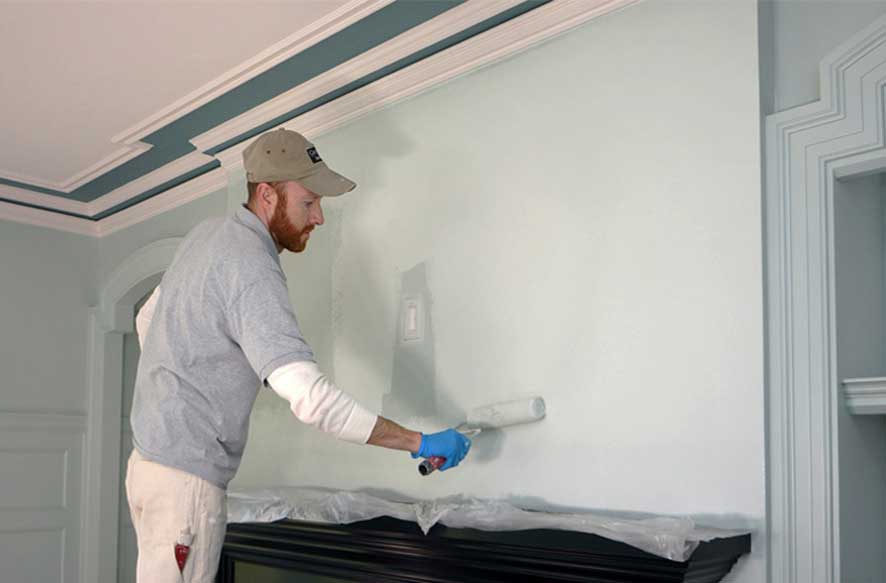 Now that the prep work has been completed, our crew begins to paint! Painting typically consists of cutting and rolling. Cutting is when the painters outline the surfaces with a paint brush, which ensures clean lines and excellent coverage. Rolling is when the painters use a roller to paint inside the cut lines, which allows for a smoother application.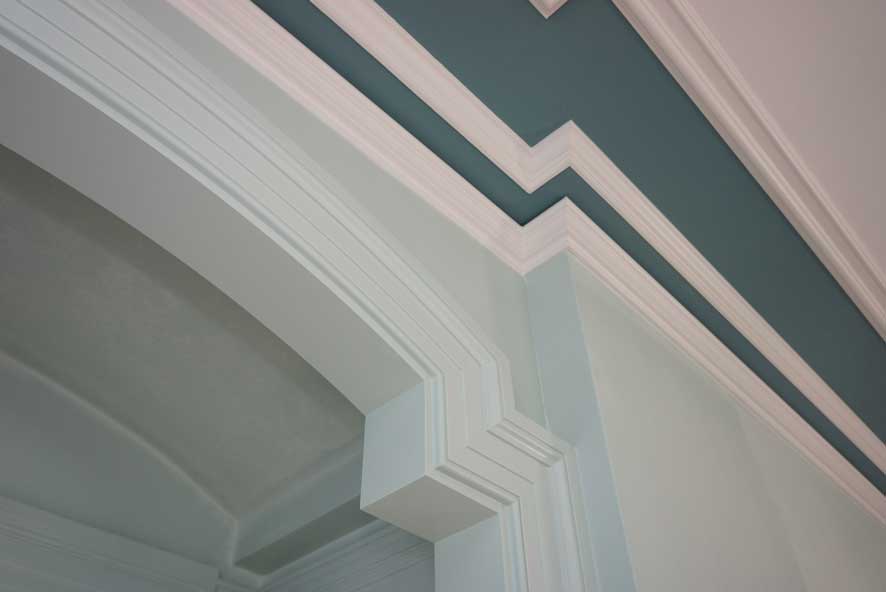 The darker turquoise color complements the walls and adds a bold touch to the dining room. The colors used are Sherwin Williams: Sea Salt, Moody Blue, and Intimate White.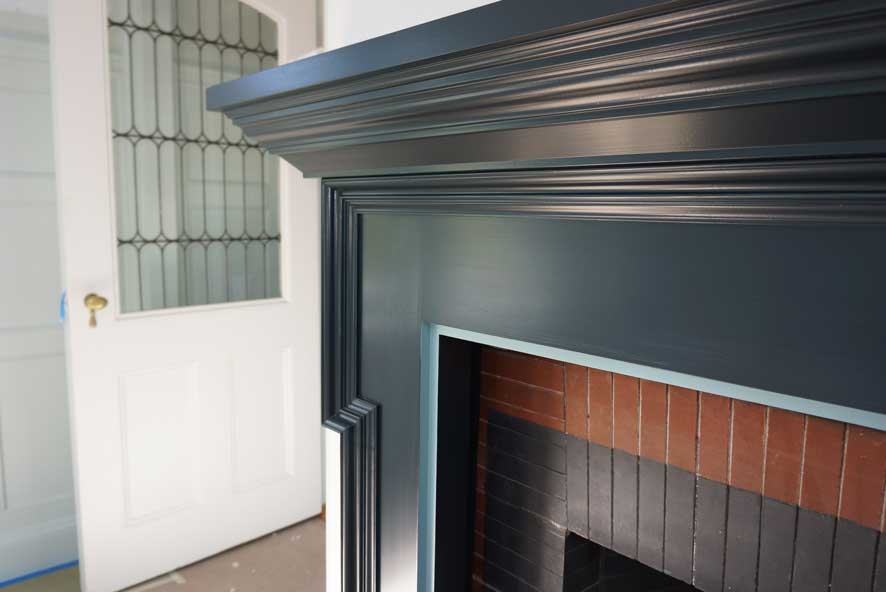 The dark paint is a drastic contrast to the light mint color of the walls. This contrast adds dimension, and allows the fireplace to the focal point of the dining room. The color used is Sherwin Williams: Black and Blue.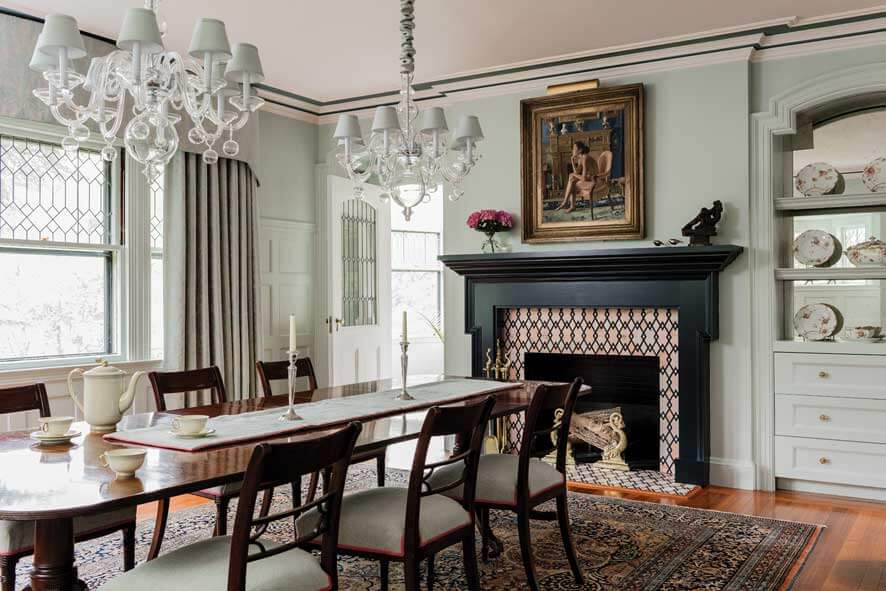 This is the finished product. Our crew deserves a round of applause for their continuous attention to detail during every phase of our projects here at Catchlight! If you're wondering, "is there an interior painting company near me?" then look no further, Catchlight Painting is ready to help you with your next Brookline painting project. Contact us today!.