As an environmentally conscious company, we go to great lengths to avoid use of solvent-based finishes in favor of water-based low and zero VOC (volatile organic solvents) paints.  Occasionally however a client will insist on a more traditional oil-based finish.
Below is a photograph of a freshly painted paneled wall in a Lincoln dining room. The material is a satin sheen oil-based finish, made by a major painting manufacturer. The paint was applied directly from the can using a natural bristle brush.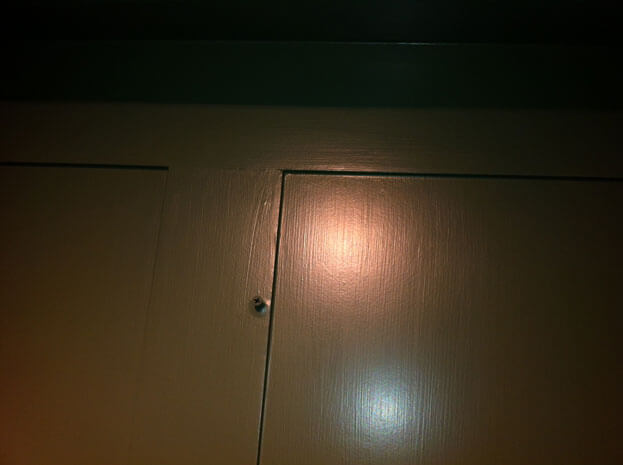 As you can see the finish is diminished by the visible brush texture; the traditional  benefit of excellent flow and leveling, yielding a smooth and untextured finish, offered by oil-based paint is now hindered by the new lower solvent formulas designed to reduce air pollution.  The result – a thicker paint, higher in solids, lower in solvents, and offering a coarser finish.
Most painters know the simple trick around this issue – the addition of a thinning agent.  Paint thinner can be used to dilute the paint but doesn't affect how quickly the paint begins to set up and 'drag'.  We prefer to use a readily available product called Penetrol that increases flow and leveling by slowing dry time – and its impact on air quality is negligible.
If you're a homeowner living in Greater Boston, we invite you to learn more about our residential painting services.