Buying and selling a home is considered to be among the most stressful times in a person's life. Now, add to it any COVID-related complications and one might think the process it simply too overwhelming for most to consider. Think again. According to the Massachusetts Association of Realtors, April 2020 showed a surprising 11% increase in the median price of a single-family home. While this may be due in large part to a reduction in the number of homes for sale, it does indicate a robust market of buyers. Here in Massachusetts, now may be the perfect time to sell your house.
If you are thinking about selling, preparing your home for sale can greatly enhance its value to potential buyers. At Catchlight, we are often asked whether or not painting a home's interior or exterior should be part of that preparation process. Is it a good investment?
We've sought the advice of a season real estate professional, Lauren Carroll with Compass Real Estate located in Brookline, MA.
Does painting the interior/exterior help a home sell faster?
That would depend on the current condition of the home's exterior and interior. But there's no denying the value of a fresh coat of paint. Absolutely 100%
What advice do you have on paint colors homeowners should use if they are selling their home?
Neutral is always key when painting a home for sale. The reasons behind that are:
We want the potential buyers to be presented with more of a "blank slate" to which they can add their own personal touches.
We want them to feel like the home is move-in ready. There may be other projects in the home that new owners want to tackle. We want to make sure that painting the previous owners' strong color choice is not one of them! Bold paint colors can isolate buyers.
What paint colors are trending now?
In the last couple of years, grey with white trim has become popular. If the home has a lot of heavy wood moldings, beiges and tans are more important. A color I often recommend is Benjamin Moore Balboa Mist, with White trim. It's flexible for most spaces.
In your experience, is it recommended to work with a professional painting contractor as opposed to DIY?
Professional is key 95% of the time. If it's a small touch up in one room or a few dings in the woodwork, and the seller has the color and painting experience, then that might work. But if we are painting a room or multiple rooms, repairing any water damage or tackling an exterior, it's important to hire a professional. When it comes to painting a home, not everyone has a strong discerning eye for high quality. But it is noticeable to home buyers — first impressions matter!
Will painting the interior/exterior provide the homeowner with an ROI?
I often tell my seller clients that painting has the highest ROI of anything they can do to upgrade their home for sale. Often, I am asked if kitchens or bathrooms should be upgraded. That requires a large investment with finishes that may or may not be the choice of a potential buyer. Instead, I advise that this kind of work can be reflected in the listing price of the home.
Painting is different. A fresh look, a fresh smell can really impact how buyers perceive the condition of the property on the whole.
Other considerations or points related to the topic?
Make sure when hiring a professional painter, to work with an insured company that comes highly recommended in your community. If colors are something that may be tricky for you as a seller, consult with your realtor or consider a color consult with an interior designer!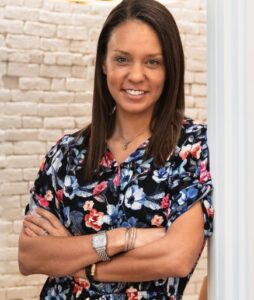 To reach Lauren Carrol:
617.290.2600
lauren.carroll@compass.com