Catchlight's Manager of Everything
It's rare in life to meet someone and to immediately recognize they are the 'right' person for the moment….that was my immediate impression upon interviewing Jessica for a supporting role here just over 3 years ago. Since then her appetite for knowledge and learning, combined with her talent for effective implementation has resulted in her meteoric rise to the business manager at Catchlight – we would be a second-rate shoestring operation without her! –Nigel
A young woman walks into Catchlight's office in 2017 looking for a career change. Not yet sure of the direction she would like to take, something administrative felt right. Three years later, she's Catchlight's Business Manager. That's the story of Jessica Sargent, Catchlight's manager of everything.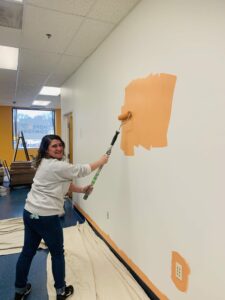 Jessica's first job at Catchlight was supporting the Director of Operations – this included scheduling the crew, a task rarely straightforward as it depends on the generosity of Mother Nature. Over time, she set to work organizing data, building new systems, hiring her own support staff, and assisting in overall hiring. When the role of Business Manager presented itself, Jessica saw the opportunity to blend what she enjoyed most about her role with her background in retail management and HR, so she jumped right in.
Over time, Jessica has become a most trusted resource at Catchlight. "WWJD" or "What would Jessica do?" can often be heard whenever a question or challenge presents itself. Her capacity for problem-solving seems to know no bounds.
I'm continually appreciated for the work I do on a daily basis, and I can see how what I do moves the company forward and benefits Catchlight positively. I'm thankful that I am able to continue doing work I enjoy, and that I am allowed to explore what I'm good at and take on new tasks as they come. I've developed a minor obsession with business management and what it takes to make a small business successful! –Jessica
When you call Catchlight, Jessica's may very well be the voice you hear on the phone, deftly welcoming new clients or helping to schedule past clients for additional work. She's also in charge of HR, financial monitoring, vendor relations, firefighting, and most importantly, making sure Catchlight's customers and crews are happy. "Manager of Everything" is a fitting title.
Jessica will tell you that it is Nigel's trust in her that gives her the self-confidence to take on Catchlight's ever-changing day-to-day operations. Nigel will tell you it's Jessica's big brain, good heart, unrelenting work ethic, and pride in a job well done that makes her an invaluable member of the Catchlight team.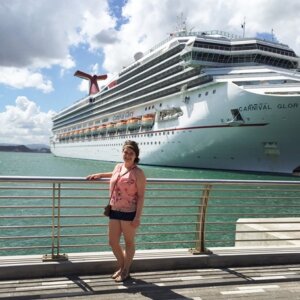 When not in the office, Jessica enjoys traveling to the Caribbean with friends, spending time with family and her pet bunny Gronky, and working on crafts and DIY projects at home.